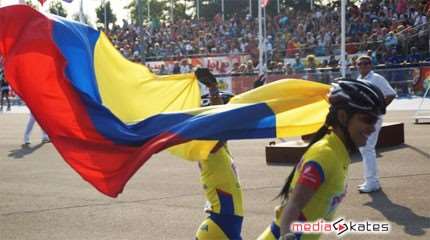 300M time-trial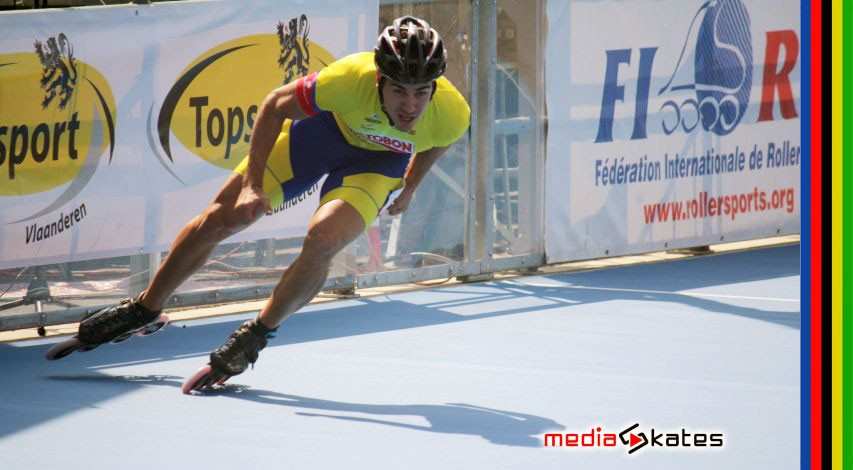 New World record for Yersy Puello (COL) and Andres Munoz (COL)!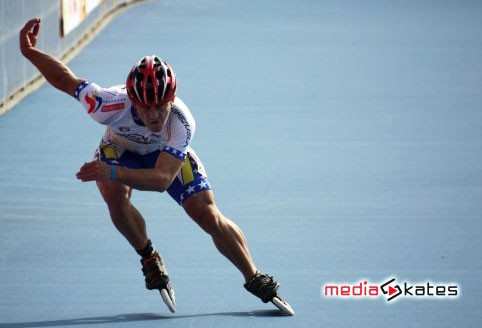 The incredible performances of Yersy Puello (25"993) and Andres Munoz (23"896) in the Senior category clearly symbolize the unbelievable domination of Colombia during the 300m time-trial, from the Junior ladies to the Senior men.
This is without saying that a few minutes before Munoz' performance, his compatriot had firstly beaten the World record (24"108). Andres Munoz is now the first man in the World having passed under the fateful 24 seconds.
It is indeed rare enough to underline the performance: Colombia took first and second places in almost all categories (except for the Senior ladies were Colombians took Gold and Bronze)! That means that, out of the twelve possible medals, Colombia took eight of them.
Four nations however managed to open their counter in the first sprint races of the World Championships: China Taipei got the Bronze in the Junior ladies, Germany also took the Bronze in the Junior men, Chile came second in the Senior ladies, and the last medal was grabbed by Spain in the Senior men.
10K-Points/Eliminations races
And the show must go on... Two new World record!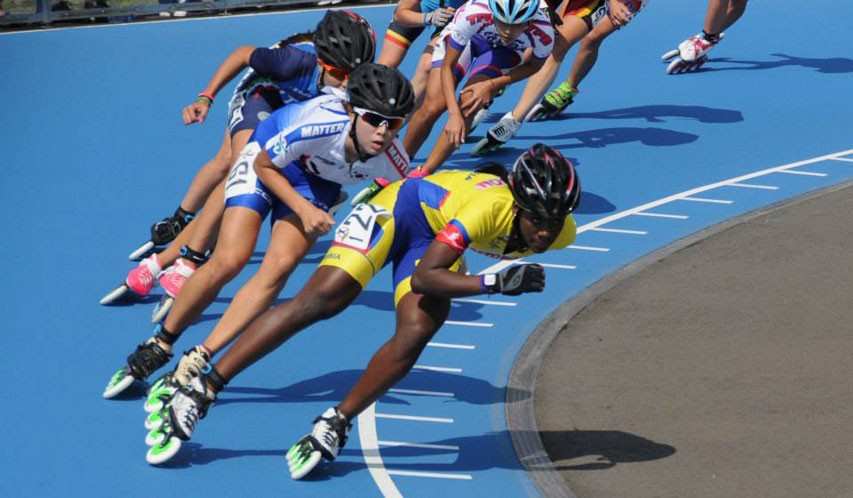 What an amazing evening! After the incredible World Records grabbed on the 300m by the Colombians, two other World Records were broken tonight on the 10K-Points/Eliminations race. Thus, Yang Hochen (China Taipei) not only won the race (13 points) in the Senior ladies category, but she also won the sprint, finished the 10K in 15'26"970, and therefore broke the former World record.
In the Senior men category, while Bart Swings was already enjoying his crazy victory (27 points) in the last lap after having dominated the whole race, Fabio Francolini grabbed the last three points of the arrival, not only allowing him to take the bronze medal, but also making him become the new holder of the World Record on the distance (14'23"546).
In the Junior categories, Colombians were almost as strong as in the 300m! The Colombians girls came first and second after an impressive race. The first one, Johana Viveros grabbed 20 points, while her compatriot, Fabriana Arias took 12 of them. Yu Ga Ram (South Korea) finished third with 10 points.
The Junior men race was also won by a Colombian, Boris Pena, who grabbed 15 points. It was tighter, though. Indeed, the second skater, the Italian Stefano Mariano, took 13 points. The third and the fourth ones, respectively Chen Yenpo (China Taipei) and Alfonso Cujavane (Colombia), both got 11 points.
Main results
300m Junior ladies
Stephanie Hurtago (COL) - 26"577
Yesenia Escobar (COL) – 26"995
Liu Yihsuan (TPE) – 27"027
300m

Junior men
Juan Camilo Perez (COL) – 24"350
Andres Felipe Campo (COL) – 24"595
Simon Albrecht (GER) – 24"768
300m

Senior ladies
Yersy Puello (COL) – 25"993
Maria Jose Moya (CHL) – 26"242
Paola Segura (COL) – 26"244
300m

Senior men
Andres Munoz (COL) – 23"896
Pedro Causil (COL) – 24"108
Ioseba Fernandez (ESP) – 24"218
10 K Points/Eliminations races Junior ladies
Johana Viveros Mondragon (COL) 20 points - 15:37,756
Fabriana Arias Perez (COL) 12 points - 15:38.062
Ram Yu Ga (KOR) 10 points - 15:37,869
10 K Points/Eliminations races Junior men
Boris Pena (COL) 15 points - 15:01,0
Stefano Maresich (ITA) 13 points
Chen Yenpo (TPE) 11 points
10 K Points/Eliminations races Senior ladies
Yang Hochen (TPE) 13 points - 15'26"970 (WR)
Guo Dan (CHN) 11 points - 15:27
Francesca Lollobrigida (ITA) 11 points - 15:33
10 K Points/Eliminations races Senior men
Bart Swings (BEL) 27 points - 14:24,059
Alexis Contin (FRA) 15 points - 14:28,260
Fabio Francolini (ITA) 8 points - 14:23,546 (WR)
Links
Our page dedicated to the 2013 World Championships of Roller Speed-Skating
Results of 10km point/elimination race of senior men

Results of 10km point/elimination race of senior women

Results of the 10,000m point/elimination race of the junior men

Results of 10km point/elimination race of junior women

Results of 300m TT finals for senior men

Final results of 300m time trial final for senior ladies

Final results of 300m time trial for junior men

300m finals for junior ladies at the 2013 World Championships of Speed skating

Qualifications of the 10km point/elimination race for junior men


By Alfathor
Photos: Nathalie Planelles
Lyse-Anne Planchenault, Kevin Lesueur