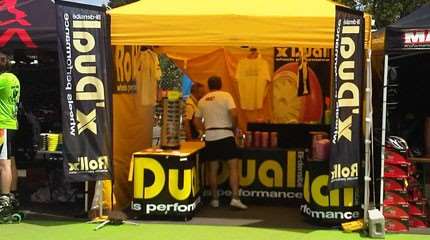 A premium showcase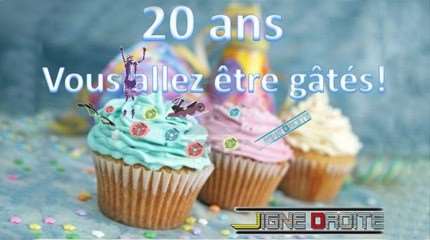 ReL/OLS is a unique access point to potential customers for specialized shops in France and all around the World with its different versions:
French
English
Spanish
and German soon!
ReL offers a multitude of supports to promote your products among skaters ...
ReL can design for you a communication campaign combining various supports and advise you on the best ways to get your message across.
infomercials
Banners
Announces on our forums
Infomercials: a non-intrusive advertising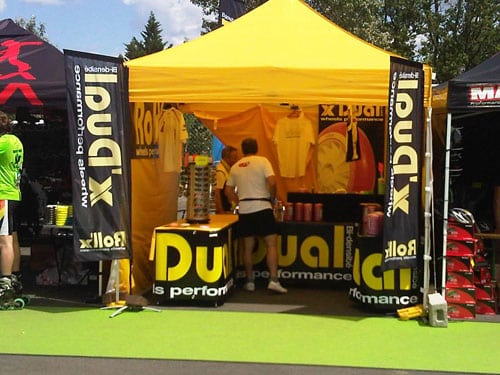 Infomercials/advertorials are brief or long articles providing useful information about your shop or your actions (with a promotional purpose).
This form of advertising is commonly used in the press. This is a non intrusive way to get in touch with skaters.
Here are some types of content that we can promote:
a presentation of your shop
a new collection of products
a specific product
a commecial action
a private sale
sales
Sponsored riders or sponsoring actions
etc.
We offer packages depending on the number of advertorials that you want to release. Contact us for more information!
Substantive articles capture the attention of readers
These promotional articles appear in the main slider of your web sites. This is the most visible part of the home page and the most read.
A mention "infomercial" appears at the top right of the article to explain that is not a standard article. It avoids confusion.
Rate per article
FRA

€

150
USA

€

75
ESP

€

30
GER
soon
Note: these articles remain on our web sites indefinitely. Even if they no longer appear on the home page, they are stored in the archives. Thus, it generates traffic and advertising for a long time. This is what is called "the trail effect."
This is an added value for you in terms of SEO on a highly qualified Web site..
Furthermore, you can add as many photos as you wish in the articles!
The content of the article and visuals are provided by the client. They are subject to approval before publication on our web sites.
Modifications may intervene to respect the editorial line of the site. We can also write your infomercial (on quote).
Location: Home page and articles' archives
Size: full page
Duration: permanent
Rate per news
FRA

€

70
USA

€

35
ESP

€

20
GER

soon
Promotional news
The promotional news appear in the "news" section. In the same idea as the infomercials but more concise, the news can be used to communicate frequently with skaters. For example, they can be used in case of release of a new product, exclusive or flash sales, etc.
Each news is generally released with a photo.
Location : Home page and news archives
Size: full page
Duration: permanent
That's simple, fast and efficient!
Banners
Montly rate
FRA

€

300
USA

€

200
ESP

€

100
GER

soon

Main banner
If you want maximum visibility on our web sites, this offer is for you!
The main banner is displayed on almost all pages of our web sites (except forums).
NB : You can change the banner as often as you wish. The more you change and the more the banner will be clicked!
We provide a statistic tool to follow your campaign efficiency hour/hour. A summary is automatically sent every week.
Location: top right of pages (except forum)
Size: 450x85 pixels
(other sizes: email us)
Max weight: up to 150 Ko
Banner format: gif, jpg, png or flash
"Skyscraper" montly rate
FRA

€

230
USA

€

120
ESP

€

60
GER

soon
Lateral banners
This type of banner is recommended for promotional operations over time.
We propose two formats of banners depending on your budget.
You get an excellent exposition on the home pages of our website.
It is primarily intended for shops that wish to boost their sales. It is possible to change the visual regularly during the campaign to improve the results.
Advantages: These banners will ensure a constant number of display. We provide a tool to help you track the number of click hour by hour!
"Skyscraper" banner
Location: all pages
Size: 120x180 pixels
Max size: up to 100 Ko
Banner format: gif, jpg, png or flash
"Square" montly rate
FRA

€

150
USA

€

75
ESP

€

40
GER

soon

"Square" banner
Location: all pages
Size: 120x120
Max size: up to 100 Ko
Banner format: gif, jpg, png or flash
Lateral banner in the newsletter
The newsletter is sent every 15 days or every month depending on the period. It summarizes key information of the previous month. More than 500 French skating clubs subscribed to our newsletter.
It summarizes the key information of the previous month and announce upcoming events. It is possible to insert one or two banners. The visual is provided by the client or by ourselves (on request and quote).
Rate per newsletter : € 150
Location: right side of the newsletter
Size: 150x400 pixels
Max. weight: jusqu'à 300 Ko
Registered skaters: more that 5000
A dedicated section on our forums: "Offers from our partners"
We opened this part of the forum for your partners to be in direct contact with skaters. You can post your most interesting offers without disturbing the other sections of the forum.
The forum is one of the most popular sections of the site. You can respond directly to questions from users and create a close relationship with them, good for your reputation!
Annual rate: € 300
Location: forum
Size: A whole section of the forum
Duration : one year
Contact us!
If you need more information or quote, feel free to contact us: webmaster@rollerenligne.com
Links
Communication campaign for events organizers