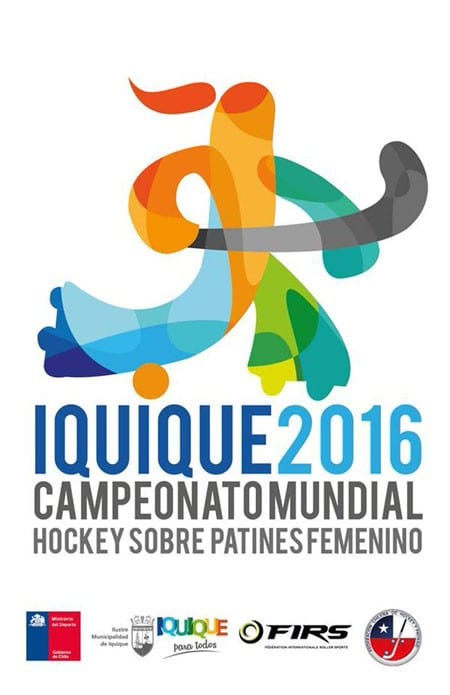 According to the website of the 2016 Worlds of Rink Hockey, France has confirmed its participation in Iquique, Chile of the 2016 Worlds.
The news was ratified after an e-mail of Stéphane Hérin (national technical manager), sent to the organization committee, confirming the presence of a team made of fifteen skaters.
A Nice French Title List
The French reached the finals of the last three Worlds. In 2012, they were world champions in Recife, Brazil, where they beat Spain 3 to 2. It is their best result among their 8 participations, without forgetting their current World Vice-Champion title, won in Tourcoing, France, in 2014.
Vanessa Daribo, a few months before the Worlds
Vanessa Daribo played her first World Championships in 2002, in Paços de Ferreira. Except for the 2006 Worlds in Santiago, Chile, for which she was injured, Vanessa has played all the Worlds since then. Today, Vanessa hopes she will be selected to take part in her 6th Worlds.
"I don't know much today. I don't know the exact dates, I just know that the training will start in August with hockey, and before that, physical preparation", Vanessa admitted.
"I guess that we'll have the same team as last year in Italy for the Euro. It's quite a young team, led by three experimented players, and I hope I'll be part of it. Starting from the hypothesis, we'll do our best to go to those Worlds physically and mentally well prepared, with the same objective as the previous years, reaching the highest ranking and aiming at the final, but we should be realistic: we won't be playing with the same team", Vanessa recognized.
"It will be special for the selection given that we've already won a medal in South America. The 2012 World title was an incredible feeling, it was the reward of united team work and lots of sacrifices on several years, a great joy."
"Now, we also love impossible objectives and it's true that, not having taken part in the 2006 Worlds in Chile, I would really love to discover this country, even if going to South America is a long trip, even if it's hot there, and even if there's a big time difference and the food is different too. It's harder for the European teams."
"As for Team Chile, it's an excellent world team. At the last Worlds, in 2014, we won on a golden goal, and they gave us a hard time. I think that they have a good coach who does a great job. They also have very good goal keepers and field players. It's a very good world team."
Visit our page on the 2016 Women's World Championships of Rink Hockey in Iquique (Chile)