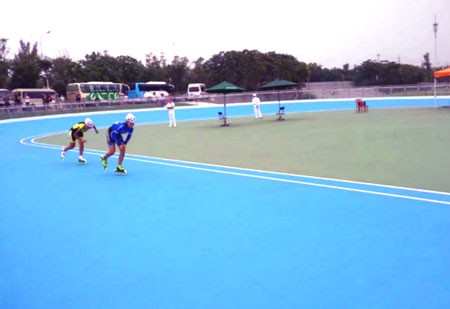 The speed skating track of Nankin, where the 2016 Worlds of Speed Skating will take place, is 200-m long and 6-m wide, and has a Vesmaco surface, meeting the international requirements of the FIRS (International Federation of Roller Sports). A 2-m wide sidelane goes around the whole track to make it easier for both pedestrians and skaters. Only damper: it would seem that it isn't covered.
It is located at the heart of the Olympic complex that hosted the Youth Olympics in 2014. It is a huge sports facility with 87.000 seats that runs over a million of square meters. It is the biggest sports complex in China built before 2008.
The Youth Olympic Sports Park is situated at the center of Pukou New Town, in the Pukou district of Nanjing, and hosts the 2016 Worlds of Speed Skating.