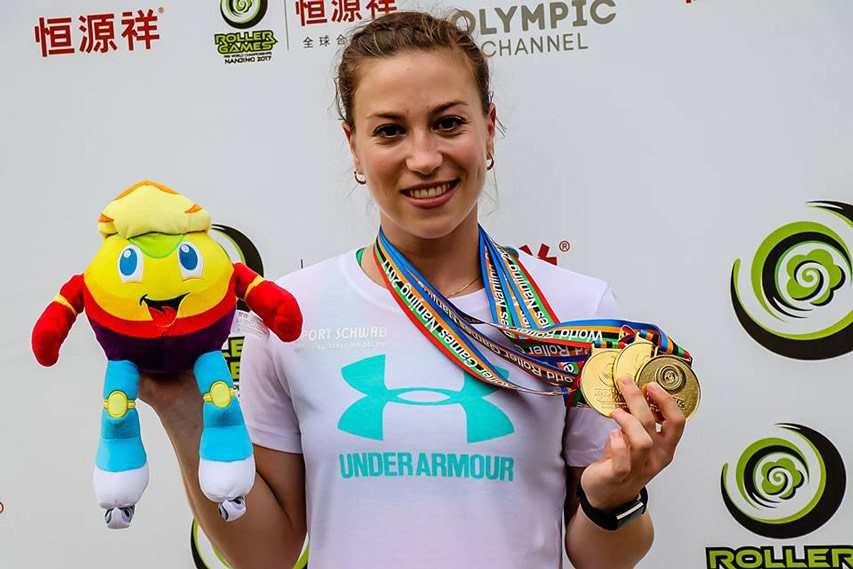 Mona Sing (GER) got first in all of the Inline Alpine races during the 2017 World Roller Games in Nanjing (China): Giant slalom, Slalom and the combination both practices.
Testimony of Mona Sing (Germany)
" My goal for the WRG was to give my best and see what comes out. Important for me was the experience "China" and to make our sports more popular. Of course I wanted to win but I know how strong my competitors are.
The start in the WRG did not go well for me. I crashed down in the test training and was unhappy with my performance.
The course demanded everything of me and was a real challenge – in dry conditions and even more in wet conditions – one of the most difficult ones in this sports.
I did not give up and kept fighting. During the days of competition of the WRG everything was just right for me: My performance, my mental strength, the support of my team and my advisors and also I had the required amount of luck. Altogether these factors made my success possible. Awesome – Three golds! I am still speechless. A dream came true that I never dared to dream for it. Big thanks for the great support of my sponsor POWERSLIDE as well. "