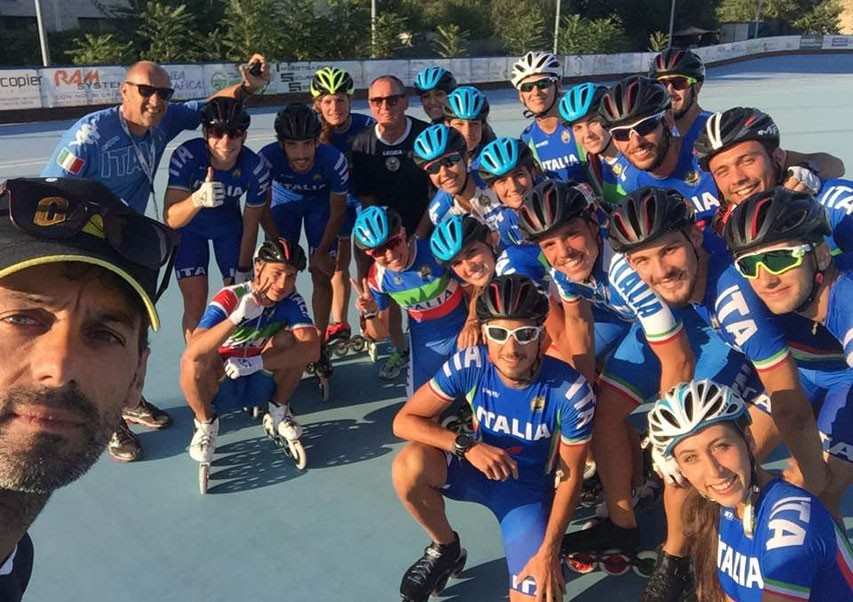 The Italian National Team of Speed Skating is currently gathered in San Benedetto del Tronto (Italy), where the 2012 Worlds of Speed Skating took place.
Coached by Massimiliano Presti and Maurizio Lollobrigida, the skaters are training for the 2016 Worlds of Speed Skating that will take place from September 10th to 18th, in Nankin, China.
The collective observed a minute's silence in memory of the victims of the earthquake of August, 24th, in Maltignano.