Kozmic - A Rollerdance Video to Mama Sorry (Hyphen Hyphen)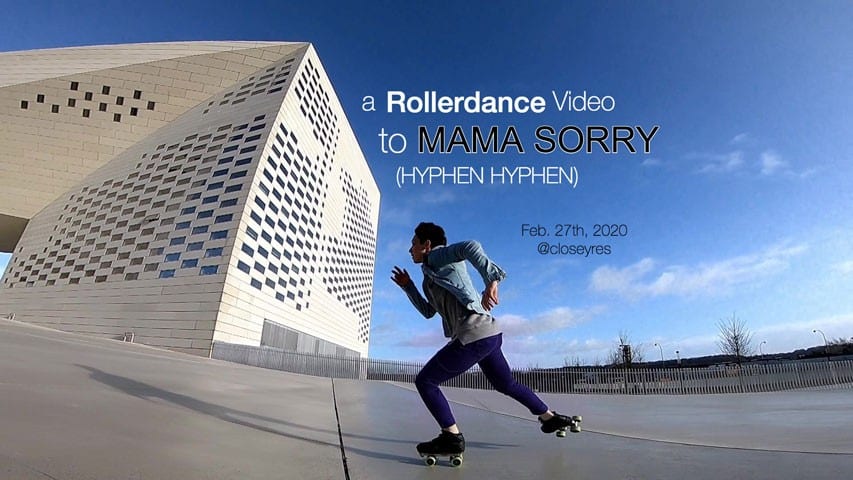 You may already know Chloé Seyrès (aka Kozmic) for her many talents on wheels. Chloé is a former freestyle slalom World Champion, and former international roller derby player... the French skater is multiskilled!
Now established in Montreal, Canada, she continues to develop her skating, mainly focusing on rollerdancing. Supported by the brands Flaneurz and Roll-Line, she regularly publishes videos of tricks and combos from her sessions on Facebook, Instagram and Youtube.
During her last visit in Bordeaux, her hometown, she made a beautiful video with the help of photographer Julie Bruhier. They regularly collaborate and always deliver high quality content.
Let's meet Chloé at the foot of the MÉCA (House of Creative Economy and Culture), a building with a singular design that has recently emerged from the ground. She created an original choreography to the song "Mama Sorry" (Hyphen Hyphen). The images were shot the day before the winter solstice of 2019, when the Sun's path is at its shortest across the sky...
Chloé Kozmic Seyrès
https://www.facebook.com/closeyres
https://www.instagram.com/closeyres
https://www.youtube.com/c/closeyres
Julie Bruhier
https://www.facebook.com/juliebruhierphotographe/