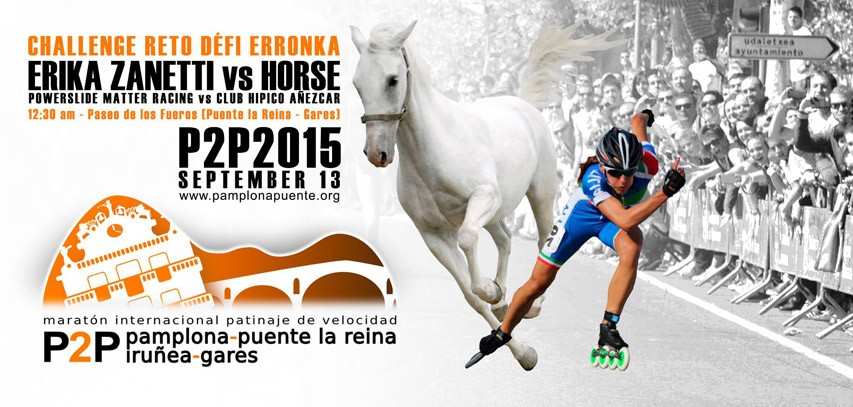 The Skating Marathon of Pamplona in Puente-la-Reina is used to challenges. We knew the skating vs. cycling version, but this year, it's a horse from the horseback riding club of Anezcar that Erika Zanetti (Powerslide Matter Racing) will have to skate against! A Catalan-style (wo)man VS beast?
It would mean at least one thing: the Powerslide formation will be there for the hardest marathon in the world. The level will rise up a notch for sure!
See you on September 13th, on the start line!