47th BMW Berlin Marathon (Germany)
26 September 2020 3:30 pm - 26 September 2020 6:00 pm Berlin
German Inline Cup
German Inline Cup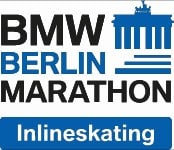 The 47th BMW Berlin Marathon will be held on September 2020, 26. The skating race will take place on Saturday and the running race on Sunday. In 2018, Bart Swings (BEL, Powerslide Matter) won for the sixth time! Who will beat him in 2020.
Opening of registration: November 2019, 8th
Aucune actualité associée.
Auteur
Aurélien GACHET
''Sanglier76''
Bénévole sur REL et Spotland depuis plusieurs années, je pratique le roller depuis 2008 au Skate Club Lorrain d'Hettange-Grande. Ces dernières je me suis orienté vers la pratique de la longue distance et des courses en solo. Je gère Spotland et effectue quelques articles et news sur REL, un juste retour de ce que m'a apporté ce site.