2020 Rollathlon (France)
07 June 2020 7:30 am - 07 June 2020 2:00 pm Seyssel
Inline Marathon French Cup
Inline Marathon French Cup
inline speed skating national competitions
Inline speed-skating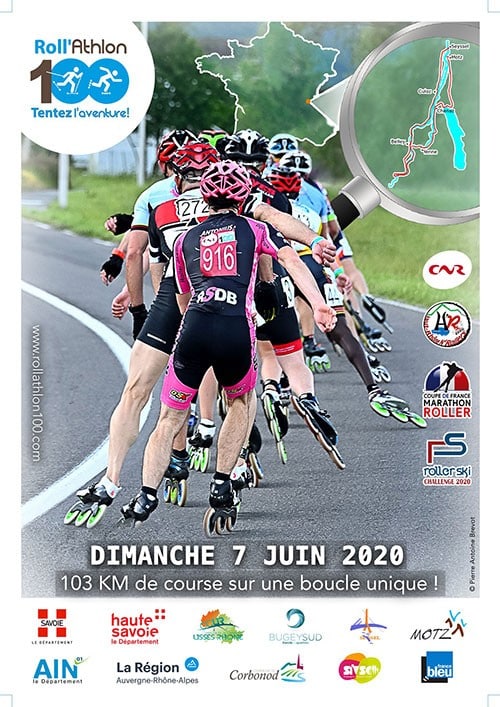 Roll'Athlon 100 - 2020: coma and skate along the Rhône on june 3rd
The 9th edition of Roll'Athlon 100 will welcome you in the beautiful landscape of Haut-Rhône, its vineyards and surrounding moutains, and its the most famous one Grand Colombier.
Meet the 400 skaters and rollerkis for an unforgettable ride of 53, 67 or 103km along the river.
Save the date, go training and meet the team & volonteers within the adventure Roll'Athlon 100!
Sunday june 7rd: Tentez l'Aventure!
More information here soon: www.rollathlon100.com (February 1st).
Aucune actualité associée.
Auteur
Aurélien GACHET
''Sanglier76''
Bénévole sur REL et Spotland depuis plusieurs années, je pratique le roller depuis 2008 au Skate Club Lorrain d'Hettange-Grande. Ces dernières je me suis orienté vers la pratique de la longue distance et des courses en solo. Je gère Spotland et effectue quelques articles et news sur REL, un juste retour de ce que m'a apporté ce site.