2019 NorthShore Inline Marathon in Duluth, USA
13 September 2019 9:00 am - 14 September 2019 6:00 pm Duluth
Trophies & international competitions
Trophies & international competitions
Inline speed-skating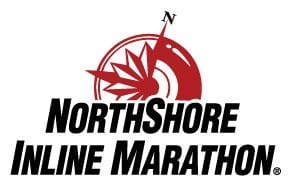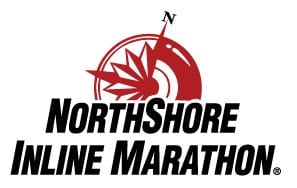 The 24th Skating Marathon of Duluth, also called the NorthShore Inline Marathon, will take place on September 13th and 14th, 2019, in Duluth, Minnesota, USA. In 2017, 1,024 skaters registered in the marathon, 278 in the half marathon.
About the Northshore Inline Marathon
The NorthShore Inline Marathon was launched in 1996, with 1,500 skaters taking part. The race quickly became the largest in North America, attracting world champions and future Olympic medal winners. Today it is the world's 4th largest inline race, behind the likes of Berlin, Germany, Paris, France, and Seoul, South Korea.
The 26.2-mile full marathon basically follows the famed Grandma's Marathon course, with one difference – downtown Duluth's brick-lined Superior Street is NOT skater-friendly, so the athletes duck into the I-35 tunnels at Lemon Drop Hill. They cross the finish line just inches from Lake Superior, in front of retired ore ship William A. Irvin.
To offer the beautiful course to other active life styles, the board approved the addition of a Rollerski event established in 2011. The NorthShore inline weekend also became host to the "Wheels Off "half marathon run beginning in 2012 as well as the Minnesota Power Tunnel 10k run in 2013. So all in all the 22nd annual inline weekend events consist of: kids sprints, half inline skating, half marathon run, full marathon rollerskiing, full marathon inline skating, a 10k run and to round out the events the "combined event" which participants skate the half marathon as well as the full marathon for a total of 39.3 miles on inline skates!
Aucune actualité associée.
Auteur
COMMUNIQUE DE PRESSE
''DE PRESSE''
Le communiqué de presse est le meilleur ami du journaliste en panne d'inspiration ! Merci à l'ensemble des clubs qui nous font parvenir des informations sur leurs événements à venir, leurs résultats de matchs ou de courses et bien d'autres choses utiles à partager...
Traducteur
Chloé
''Kozmic Bruise''
Chloé Seyrès aka Kozmic Bruise #8612. Hardcore skater since forever. Former inline freestyle slalom champion, has switched to the quad side with derby and dance and more. Also international judge in freestyle and certified agility coach. PS: Translator and linguistics consultant in parallel life.