The basic stance and the holding of the hockey stick
Jeremy Defossez has been working for several years on the creation of a hockey coach manual. There is nothing better than a specialist to explain the right moves! Let's start our apprenticeship with the basic stance and the holding of the stick…
Learning inline hockey: the basic stance of a player
A good basic stance enables you to keep your balance and use each part of your body independently, switching from one move to the other without losing energy.
Tip to choose the good stick size: The stick in the upright position should reach the chin or the mouth of the player on skates.
The basic stance
Skates parallel and shoulder width apart. Torso, knees and ankles bent.
Mistakes to avoid:
lack of bending in the knees
torso leaning too much forward
Holding the stick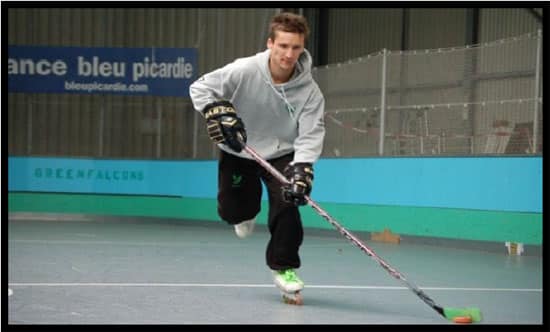 A good holding of the stick enables the player to handle the puck with a great action range, softly or strongly according to the situation.
The stick should necessarily have the right size in order to enable a good development.
Holding your stick right:
hold your stick with both hands
your hands should be forearm width apart
with your elbows separated from your body
your head erect so that you can watch the whole game.
Mistakes to avoid:
a wrong placing of the hands, too high or too low
the upper hand should be placed on the shaft of the stick
the blade should be closed
Useful links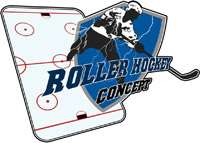 Roller Hockey Concept
By Jeremy Defossez
Translation: Chloé Seyres
Photos: Bruno Delbart

Facebook page of Roller Hockey Concept
Auteur