Strengthening your core muscles to get fitter
In skating, having a backache is frequent. It may come from several reasons: a bad skating stance or a lack of tone in the lumbar and abdominal muscles. Here are a few drills that will enable you to reduce your suffering and improve your performances…
Definition and Exercises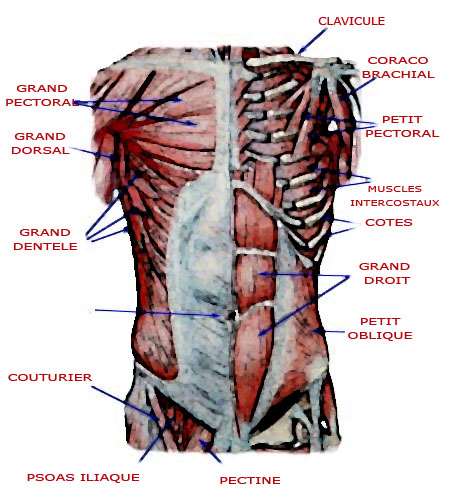 Core strengthening is about toning the abdominal and back muscles. The aim is to improve their tone.
What is the use of core strengthening?
The aim of the exercises and training based on core strengthening is to improve the fluidity between the upper and lower body.
If the central part is toned, the energy will be efficiently relayed between the lower limbs and the trunk. In the opposite, if the abs and lumbars are not tonic enough, you lose in energy transmission.
A good core muscle tone enables to be more efficient for sprints and/or generally speaking during your strides and pushes.
Let's talk about speed… You want to hold on 30 or 40 km at the top of your possibilities? Then you will have to work on your core strengthening. Skating is not a physiological activity but the human body can adapt in using the system of cross-over muscle chains.
An example of mobilisation during a skate push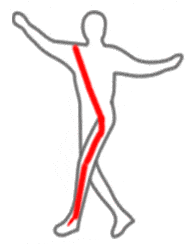 The right shoulder gets closer to the left hip via the action of the minor pectoral muscle, of the left external oblique and of the right internal oblique abdominals, taking as a fixed point the navel and the third lumbar in sight.
Then the movement goes on with the action of the quadratus lumborum muscle and that of the latissimus dorsi that accompanies the left ilio-psoas, which actions the moving forward of the weight-bearing leg.
The chain then continues with the action of the fascia lata and the antero-external aspect of the leg, which triggers the rolling phase.
Exercises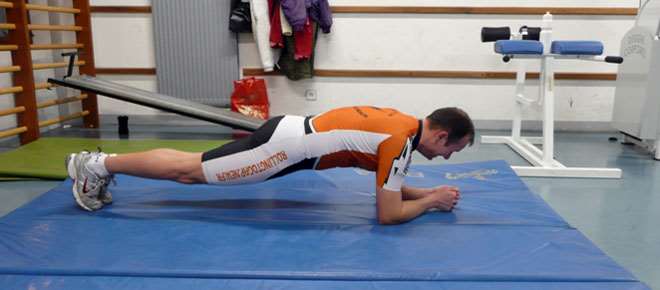 In order to tonify those muscle chains, you should practice several static exercises, either on a stable or an unstable surface. Let's call 'posture' the positions to be held for 10 sec during the learning phase.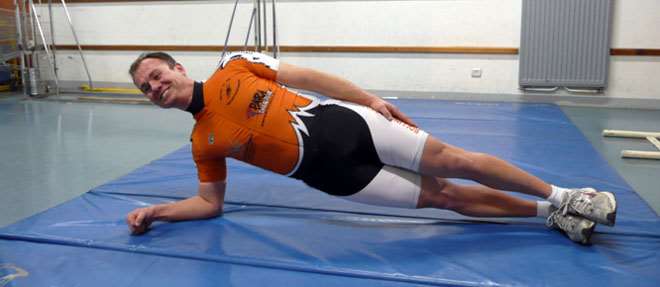 The Classics
The maximum tension should be centered on the navel: try to stick it to the third lumbar vertebra throughout the stomach. Don't forget to breathe and tense your bum…
In leaning on straight arms, more muscle groups are recruted.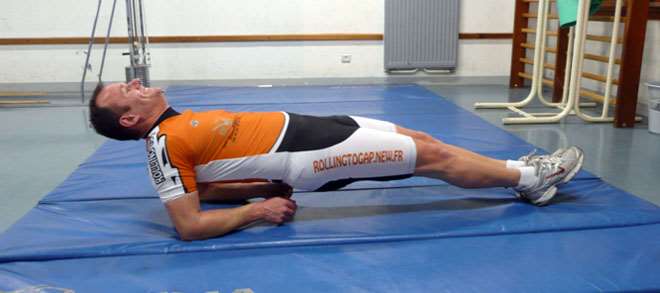 Cross-overs
Why on the stomach? With a view to muscle balance and in order to get aware of your breathing in that 'crawl' posture that enables to center on the navel.
Here you should focus on the coming closer of the right shoulder and the left hip.
'Proprioceptive' core toning
the WAFF cushion discovered thanks to Guillame Wattre of the SNPA enables to work out your core in a constant disequilibrium.
Holding the position 10 sec seems to be enough to train the concentration/core toning combo.
The time is controversial: Should we hold for 20 or 30 sec in order to work on the lactic anaerobic part?
Should we look for performance and make it last 3, 4, 5 min just like squats on walls? According to us, for skating, 10 sec are enough, except for downhill skaters.
Don't forget to stretch and hydrate!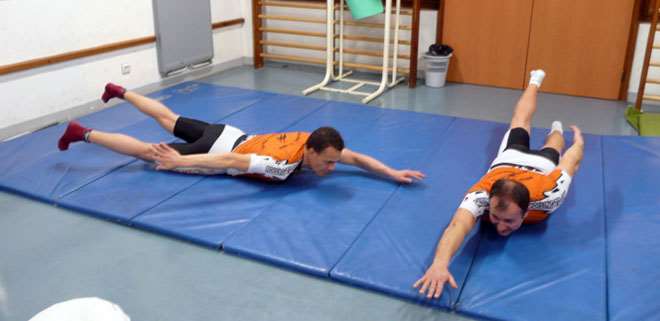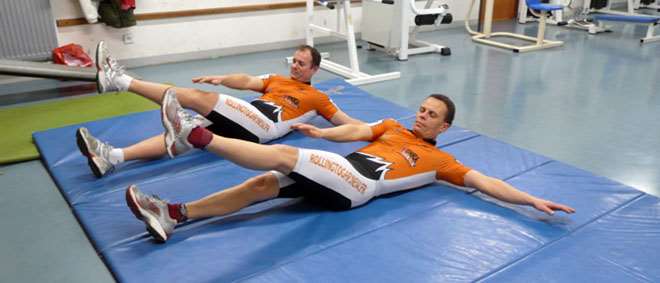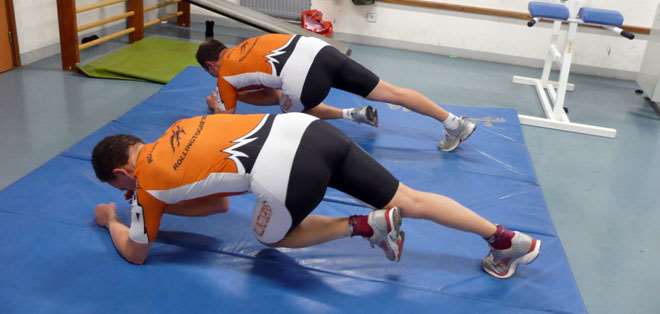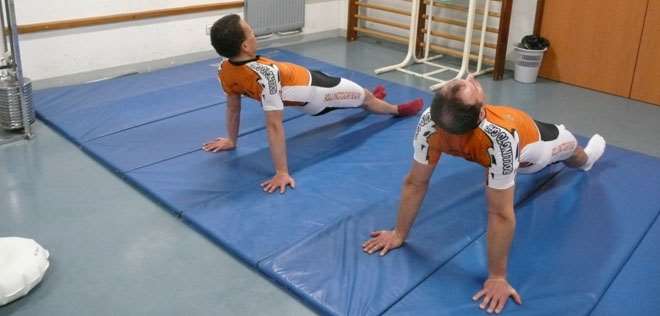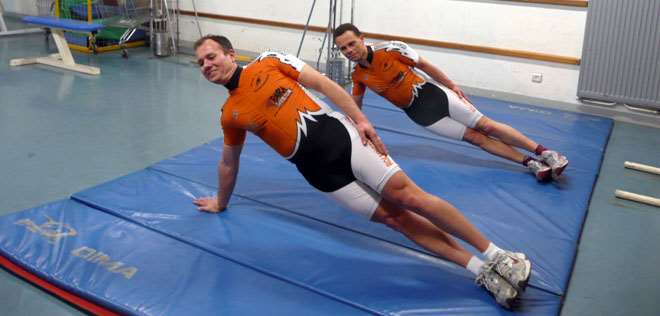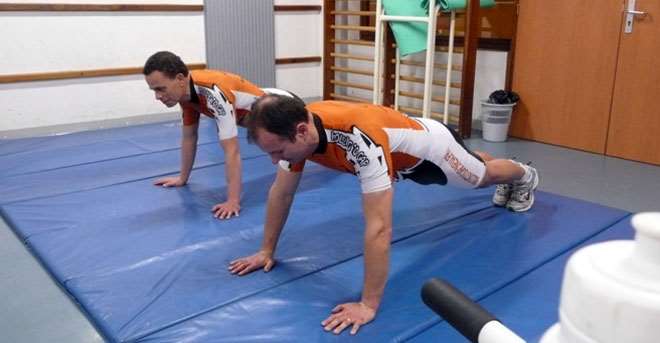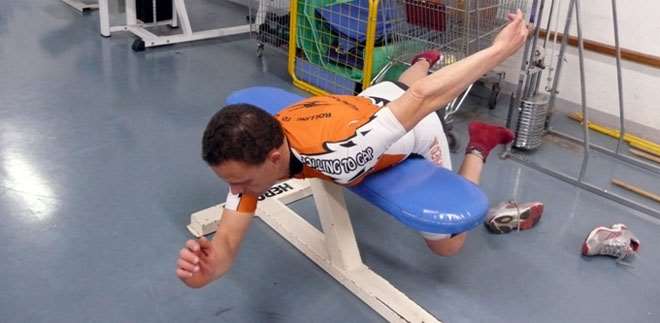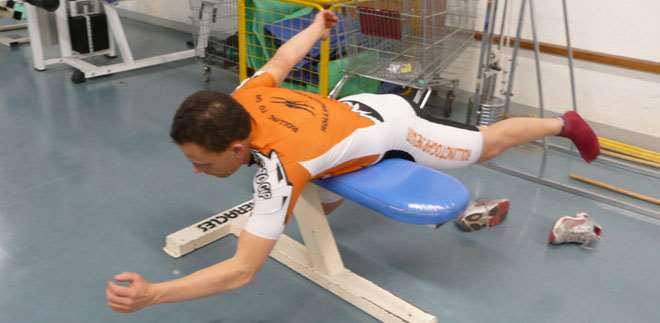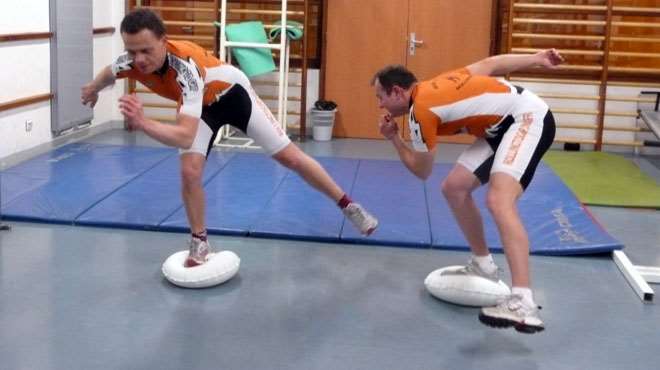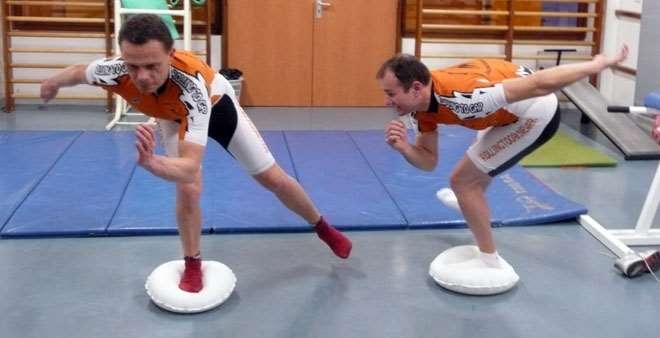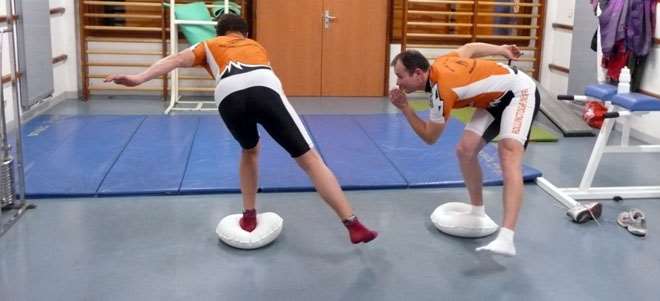 Links
Strenghten your ankles for a better practice
Photos and text by Thierry Feutrier
Translation: Chloé Seyres
Auteur