Muscle Strengthening with Yann Guyader 13
Let's not be superstitious and plunge into our 13th drill dedicated to muscle strengthening with Speed Skating World Champion Yann Guyader. And more drills should follow. There's no excuse not to make it more varied! This time, let's break down a drill on lateral leaps with forwards motion…
Lateral leaps series
… Or how to work simultaneously on pushes and technique. It's simple, it's about reproducing the skating move in doing lateral leaps with a forwards motion.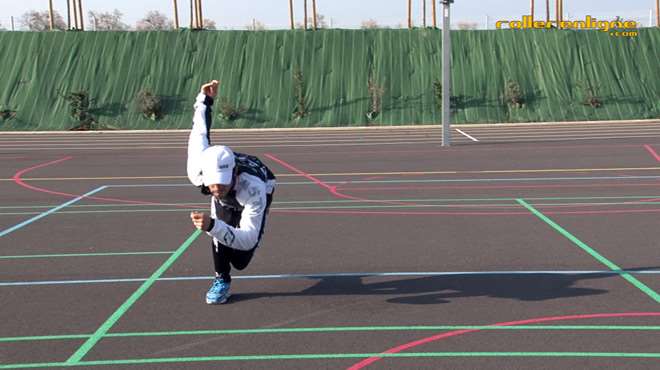 A few useful tips
This is a skating move
Make sure that your hips don't twist to the left or to the right
Avoid translation moves
Your foot should come back in the axis to avoid unwanted moves
Repetitions
Series of a dozen leaps.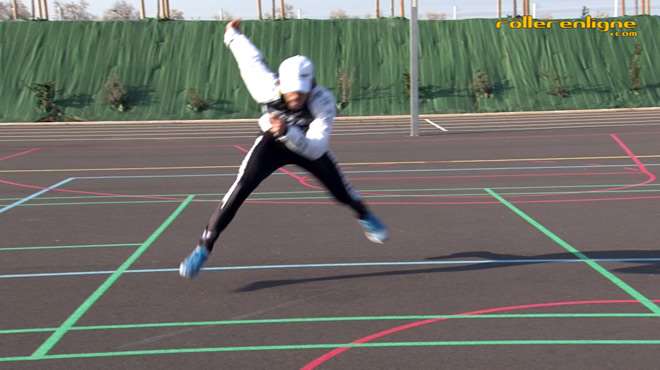 Useful links
#01 Keeping the skating stance
#02 Reinforcing the push phase
#03 Bringing the leg back after the push
#09 Bringing the skate back with tonicity
#12 Static cross-overs with straight leg
#13 Lateral leaps with progressive forwards motion
#14 Muscle reinforcement – General conclusion
By Alfathor
Photos: Alfathor
Thanks to Yann Guyader and Bio Rider Nature
Translation: Chloe Seyres
Auteur