Muscle Strengthening with Yann Guyader 10: Leap series
Your thighs are asking for more! Here is our 10th index article dedicated to muscle strengthening with Speed Skating World Champion Yann Guyader. Let's focus on our tonicity with leap series…
Leap series
In order to bring your skates back with tonicity, you should be relaxed and have a good hip flexibility. If you are too tense, you may lose in skating amplitude and consequently in pushing efficiency.
For a good execution of the drill
Start from the lowest basic stance as possible
Propel yourself in using all your limbs to gain in amplitude, especially your arms
Throw your chest forwards on the start phase, then use your abs to bring your legs back
At the landing phase, your legs go forwards and the speed accumulated enables you to go again
Throw your body forwards, no upwards.
Tip
Contract your abs and throw your legs forwards at landing. With the speed, your body will keep on with the forwards motion, which will enable you to re-launch for another leap. If your legs are too much below you at landing, you will have a hard time going for another leap…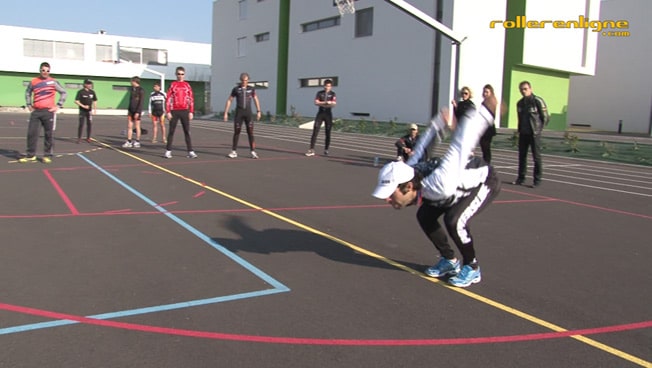 Repetitions
Variation
Series of small leaps with a skating stance and synchronized arms. Take a look at the second part of the video.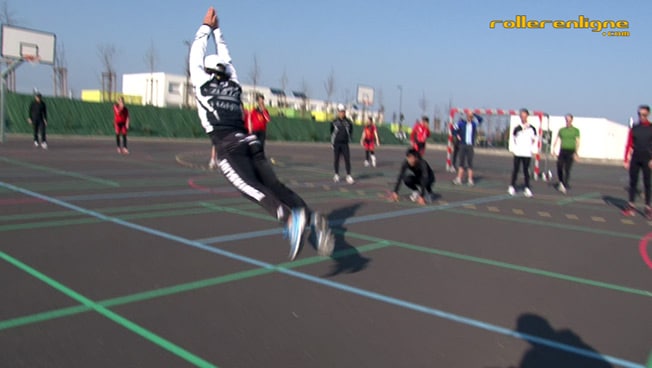 Useful links
#01 Keeping the skating stance
#02 Reinforcing the push phase
#03 Bringing the leg back after the push
#09 Bringing the skate back with tonicity
#12 Static cross-overs with straight leg
#13 Lateral leaps with progressive forwards motion
#14 Muscle reinforcement – General conclusion
By Alfathor
Photos: Alfathor
Thanks to Yann Guyader and Bio Rider Nature
Translation: Chloe Seyres
Auteur