Muscle Strengthening with Yann Guyader 09: Bringing the skate back with tonicity
In order to go faster, you have to increase the pushing phases and reduce the static phases. You should then bring your skates back with tonicity. Your strides should remain wide but reactive. Yann Guyader explains it all in details after a few coordination fails…
Bringing back your skates with tonicity
In order to bring your skates back with tonicity, you should be relaxed and have a good hip flexibility. If you are too tense, you may lose in skating amplitude and consequently in pushing efficiency.
For a good execution of the drill
Start bent from a push stance
Bring back your leg without straightening up too much
Keep a good move amplitude
Get a good execution speed
Repetitions
10 for each leg.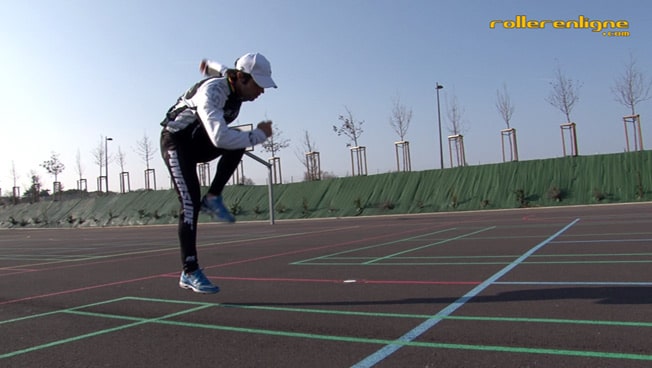 Useful links
#01 Keeping the skating stance
#02 Reinforcing the push phase
#03 Bringing the leg back after the push
#09 Bringing the skate back with tonicity
#12 Static cross-overs with straight leg
#13 Lateral leaps with progressive forwards motion
#14 Muscle reinforcement – General conclusion
By Alfathor
Photos: Alfathor
Thanks to Yann Guyader and Bio Rider Nature
Translation: Chloe Seyres
Auteur