Muscle strenghening with Yann Guyader 00
Performance in speed skating is conditioned by two factors: a good technique and a great physical condition. Multiple world champion Yann Guyader presents a series of drills to go faster, longer…
Presentation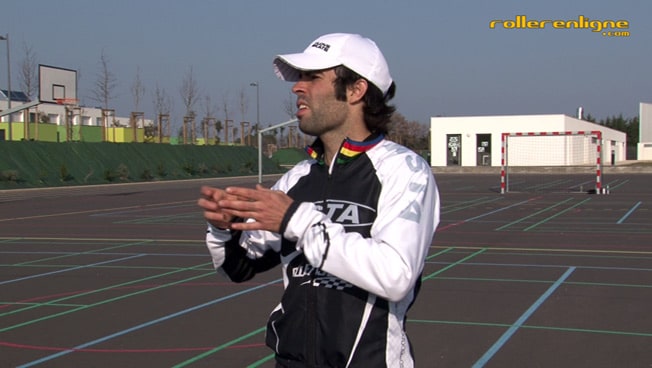 First of all, let's mention that you should follow a general muscle reinforcement program before focusing on specific preparation.
Why? Simply because bases will help you withstand the work load. As for the drills we are about to show you, you can shorten the length or reduce the number of repetitions to start with.
Instructions
You can practice those drills before every training for 20-30 minutes or on dedicated sessions.
Don't double up those types of sessions with lactic sessions. That's why those types of preparations are usually implemented during winter time. Listen to Yann Guyader's opinion about it on the video above!
Quick browsing

Links
#01 Keeping the skating stance
#02 Reinforcing the push phase
#03 Bringing the leg back after the push
#09 Bringing the skate back with tonicity
#12 Static cross-overs with straight leg
#13 Lateral leaps with progressive forwards motion
#14 Muscle reinforcement – General conclusion
Video and photo: Alfathor
Text: Alfathor
Translation: Chloe Seyres
Auteur