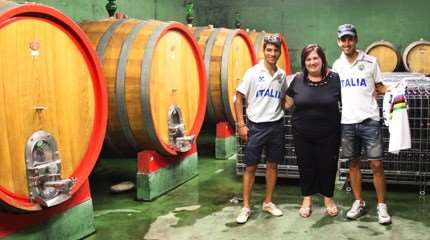 Sightseeing tour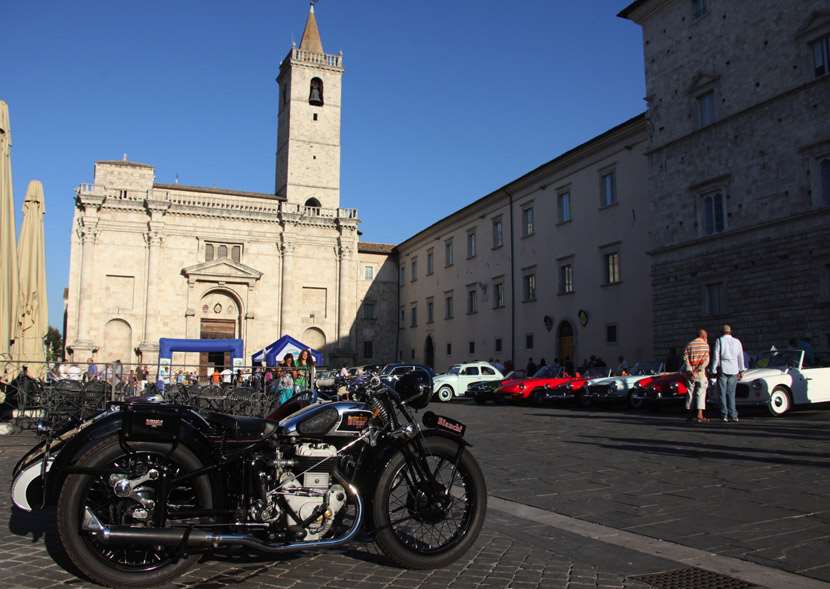 The day off was the occasion for us, reporters, to discover the beautiful region of Ascoli / San Benedetto del Tronto and to follow the Italian team in their last preparations.
In between mountain and sea, the Adriatic coast and Tronto valley offer countless possibilities of discovery to tourists.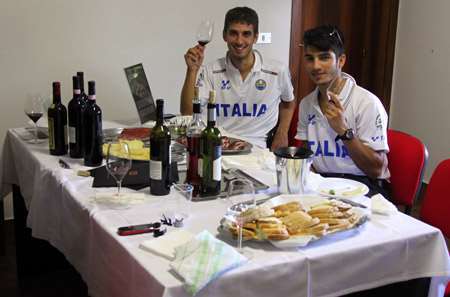 We started our day with the visit of the medieval city of Civitella del Tronto, a real jewel of local architecture, surmounted by a fortress dating from François the 1st.
Tasting
We continued our tour, together with the leader of the Italian team, Fabio Francolini himself, who took us for a little testing of local wine, the Moltepulciano de Monti.
To our greatest surprise, the brand-new world champion and his acolyte Giano Cuncu even took part in the testing (in great moderation of course, as high level athletes should do) before going for the last wheel checks on the road circuit of San Benedetto.
The road circuit of San Benedetto del Tronto

The circuit has an excellent rolling surface and the asphalt is perfect. We were glad to notice that the cleaning staff had done a great job after the torrential downpours of last week which had covered the circuit with an impressive layer of mud.
All the conditions are then met to offer road races in a wonderful and luxuriant setting, rivaling with the charms of the Italian women skaters (experts will have noticed Linda Rossi's sweat proof makeup, the young Italian champion, titled on track as soon as the first day of competition).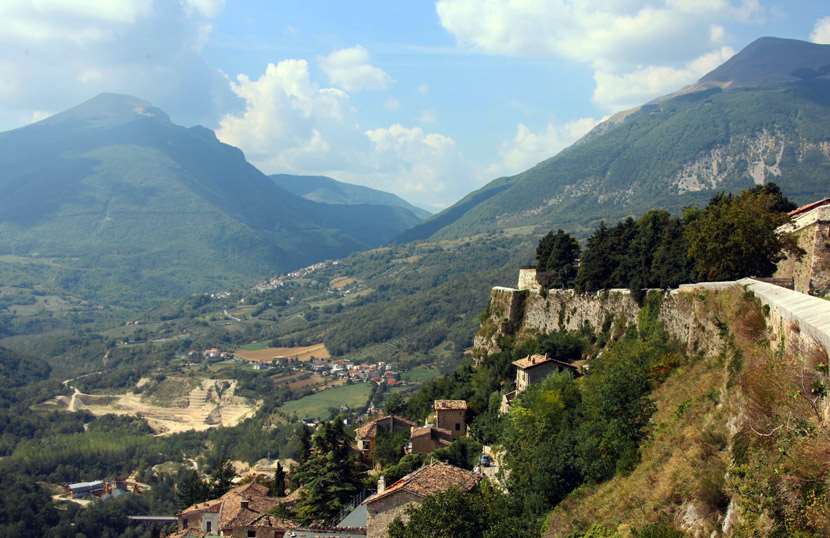 Liens utiles
GPhoto gallery of rest day in San Benedetto Del Tronto
By Daniel Busser
Translation: Chloé Seyres
Photos : Daniel Busser