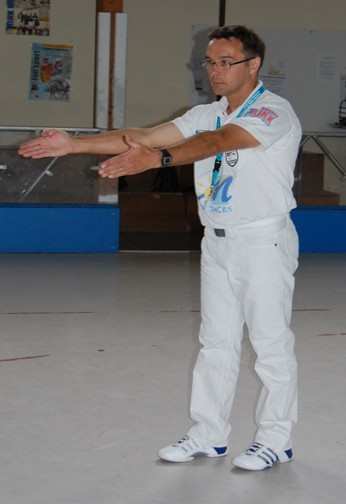 Here is a message of Gilbert Portier, President of the CIRILH, about the player transfer...
" In 2009 and 2010, the International committee of Roller In Line Hockey noted that certain clubs included foreign players in their team at the time of the European competitions (European Confederation Cup and European Champions Cup).
Moreover, some of these players were members of two National federations at the same time. It is said that these "mercenaries" distorted the spirit and the results of these competitions which I had set up in 2003 to develop our sport in Europe.
I am completely for the presence of talented foreign players in the European clubs, this allows the level play to progress. On the other hand, the presence of such players only on the National finals or European events, shows that some clubs have financial means to buy a title or an European classification.
In most collective sports, the International Federations have rules of transfer allowing players obtaining a "Passport of International transfer". This allows the International Federation and in our case the CIRILH (delegatee of the FIRS for Roller In Line Hockey) to control the presence of foreign players at the time of international competitions of clubs.
Each sport having its specificity it is necessary to have adapted rules. On July 2011 in Roccaraso, the CIRILH decided to observe the rules of transfer of the CIRH (Traditional or ball Hockey), this starting from January 1st, 2012. Let us recall for those which do not know it, that the CIRH is a technical committee of the FIRS like the CIRILH.
CIRILH sent information to National Federation and asked to communicate their observations and their suggestions to CIRILH before April 30th, 2012 in order to use remarks and suggestions to adopt, in July 2012 in Bucaramanga (Colombia), the rules of transfer specific to our sport.
As you probably read in the minutes of General Assembly that CIRILH sent on 2012 July 27th, the rules of transfer are into force now.
Only foreign players with a CIRILH PASSPORT PLAYER are authorized to take part in an international competition for clubs."
Gilbert Portier
President of the CIRILH