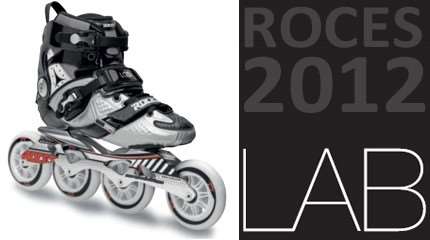 Overview of Roces Products 2012
Some new skates... but not too much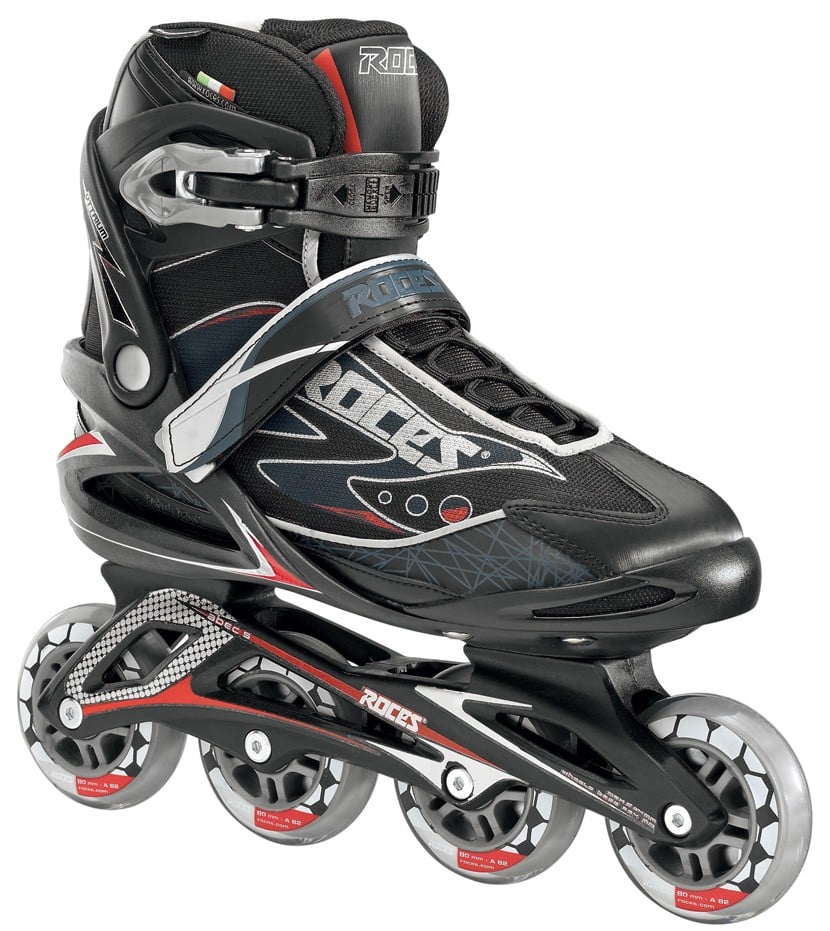 Roces products are very successful in their entries range. Mid-range and high-end skates experience greater competition. The Italian company extended its product from year to year but is struggling to innovate. It seems that something moved in 2011... a few changes will arrive in 2012.
Fitness skates

Roces extended its S254 model with its successor, the S255. This fitness skate is equipped with a 4x90 mm extruded frame. The boot are still built with the Biomex Concept created in 2000/2001: The asymmetrical construction of the boot follows the natural movements of the body during flexion.
A brand new line also in 2012: The "Y". This name comes from the shape created by the design. Y-line is composed of new materials, an anatomical padding on all models Y 300, Y 200, Y 100, yttrium and Yris.
To summarize the main similarities and differences between the models in this range: They all have almost the same shell with different frames: extruded aluminum on Y300, embossed and riveted aluminum frame on the Y200 and composite nylon and fiberglass frame for Yttrium (man), the Yris (female) and the Y100.
The "Lab", the new flagship of Roces for 2012

A new skate, at last! And besides, it had rather nice design. Its silver and black lines are original, easily recognizable.
The Lab is equipped with a light carbon shell, the closure system seems effective. It combines laces, micrometric buckles on the kick and shin, and a velcro strap.
Surprisingly, this model has a pitch of 165 mm while it has 4 wheels of 100 mm. Usually with this kind of setup, most of skates propose a pitch of 195 mm. So, there is a significant gap between the third and fourth wheel, something we had not seen for seven or eight years...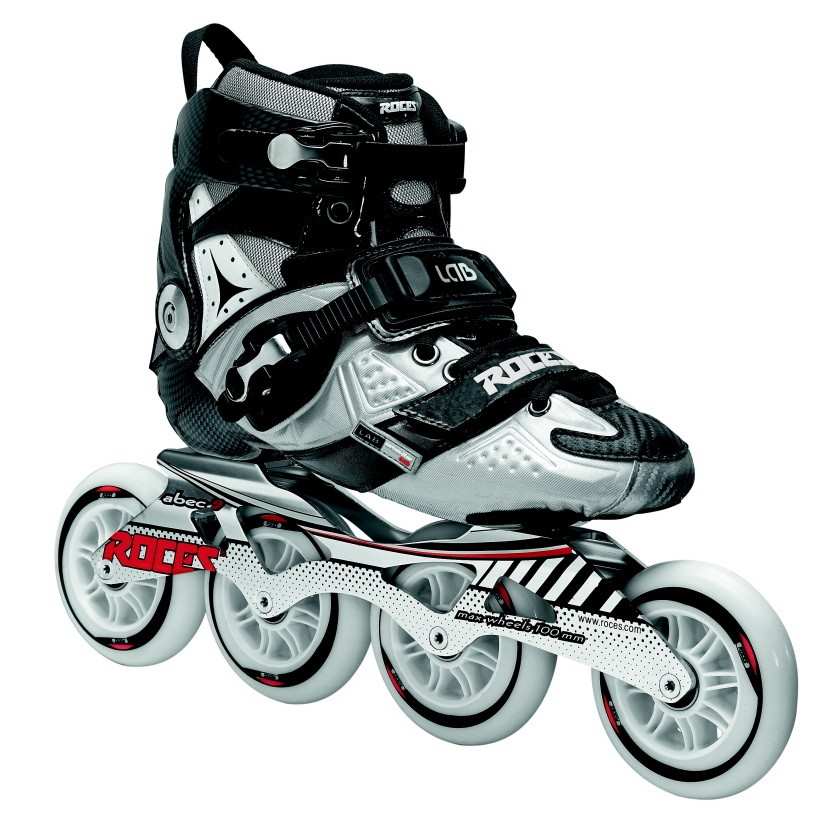 Skates for kids

Nothing new: The Flash line is identical to previous years, like Orlando (3 instead of 2) available with or without protection in 5 different colors, Moody or Compy ...
Freestyle skates

Roces extended the Equinox and the Metropolis. The Equinox still looks much the Seba High. The Roces Metropolis got a new design.
What about street skates?
Can not you guess? Roces bets again on the Majestic 12 UFS equipped with antirockers ...
Nothing new in speed-skating lines ?
The Vanquish boot comes back again in 2012... still expensive for this old model! Furthermore, it is proposed with 4x100 or 5x84mm frames, totally old fashioned!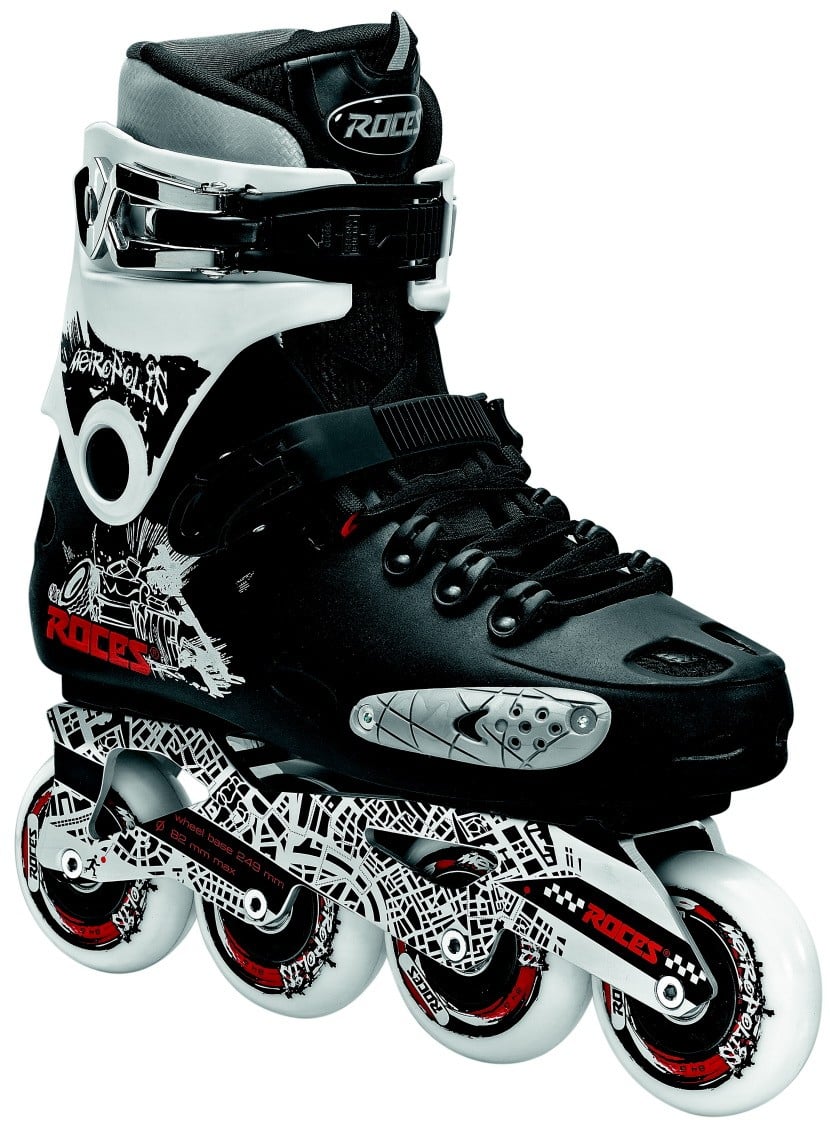 Useful links
Overview of Powerslide products 2012 (Virus line)
Preview of K2 lines products 2012
Overview: Fila products 2012
Roces lines 2012 in our product database
By Alfathor
Photos: Roces