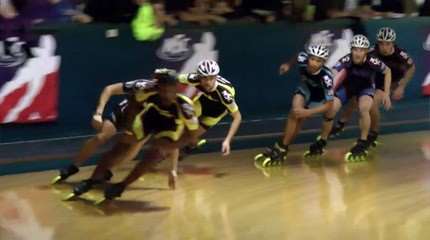 NSC 2012: Let's go for the show!
Ready?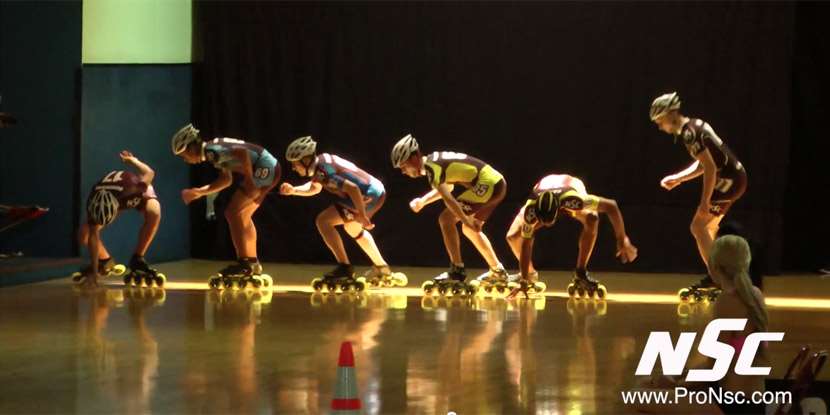 In 2011, the circuit NSC (National Speedskating Circuit) was held in several different cities across the United States. In 2012, the organisation has changed the formula! Now, five stages will be held in Federal Way, not far from Tacoma and Seattle (WA).
Sprint competition
The Pattisons West Skating Center of Federal Way (WA) opens at 17:30, the public begins to enter. The competitions will begin an hour later with the 300 m. William Bowen makes a fantastic time of 27.15 in front of Stephen Carter and Kevin Carroll.
Again William Bowen shows that it is the man of the moment on 500m. He won the race against Jeremy Anderson and Stephen Carter.Michael Cheek explains that the races were exciting from the beginning to the end. As in 2011, Will Bowen double the stakes by winning the 300 and 500m. However, as Michael Cheek explained, the races were harder and much closer, the veterans Stephen Carter and Jeremy Anderson were hot on his heels.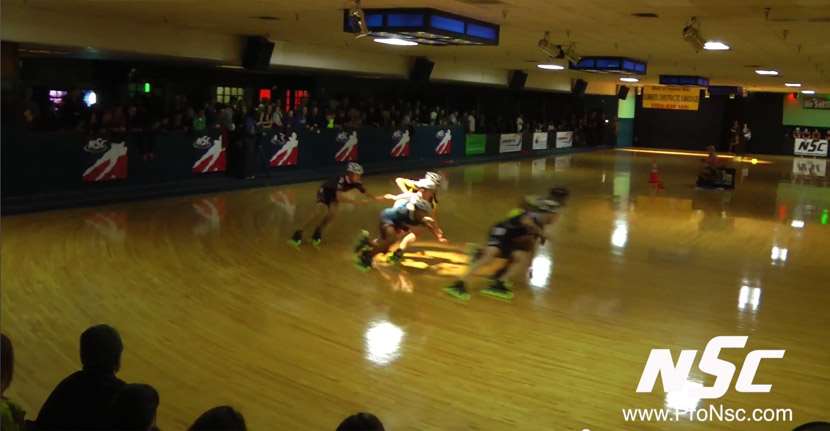 Endurance races
Then the Skaters participate in the endurance races. On the 1000 m, Michael Cheek made the difference with Jake Powers and Wesley Gandy.
It's time for the 1600m, the longest race of the evening. Jake Powers beat Michael Cheek and Paul Jarrett. On endurance races, Paul Jarrett, Jake Powers and Michael Cheek have battled for the top places but Power wins the overall ranking.
The 800 m Grand Champion went on a flying then calmed down to 300 meters to go. Paul Jarrett steps out and does a very unsilky smooth move, slips entering the corner (as explained by Michael Cheek on Powerslide web site). He leveled Will Bowen and left poor Michael Cheek with no where to go but over top of the pile. Jack Powers is very fast and won the final sprint in front of Anderson and Stephen Carter.
100m Time Trial
The evening continues with the flying 100m. The experienced Jeremy Anderson set the fastest lap time of 8.51 on a slippery floor. This is his second straight win in two rows. he will certainly be the man to bring down during the next competition (9 February). He finished first, Jake Powers is second in 8.59 and Kevin Carroll (8.63) is third.
Next competition: February 9, 2012!
Video: 500m finals
ProNSC 2012: main results of the first stage
300m

1) William Bowen #77 - 80 points - 27.15
2) Stephen Carter #10 - 40 points
3) Kevin Carroll #13 - 20 points

500m

1) William Bowen #77 - 80 points - 45.36
2) Jeremy Anderson #05 - 40 points
3) Stephen Carter #10 - 20 points

1000m

1) Michael Cheek #01 - 80 points - 1:33.42
2) Jake Powers #45 - 40 points
3) Wesley Gandy #88 - 20 points

1600m

1) Jake Powers #45 - 80 points - 2:37.40
2) Michael Cheek #01 - 40 points
3) Jarrett Paul #20 - 20 points

800m Grand Champion

1) Jake Powers #45 - 60 points - 1:14.44
2) Jeremy Anderson #05 - 30 points
3) Stephen Carter #10 - 15 points

100m chrono

1) Jeremy Anderson #05 - 8.51
2) Jake Powers #45 - 8.59
3) Kevin Carroll #13 - 8.63
Information
Program

17h30 : doors open
18h45 : racing starts

Location

Pattisons West Skating Center
34222 Pacific Highway south
Federal Way, WA 98003

Schedule of the 2012 season

Monday, January 23, 2012
Thursday, February 9, 2012
Thursday, March 15, 2012
Thursday, April 26, 2012
Thursday, May 24, 2012
Links
NSC section on online-skating
Complete results on dailyhouse.com
Youtube page of NSC
By Alfathor
Photos: NSC, all rights reserved