Roces 2015 Novelties
Roces leisure ranges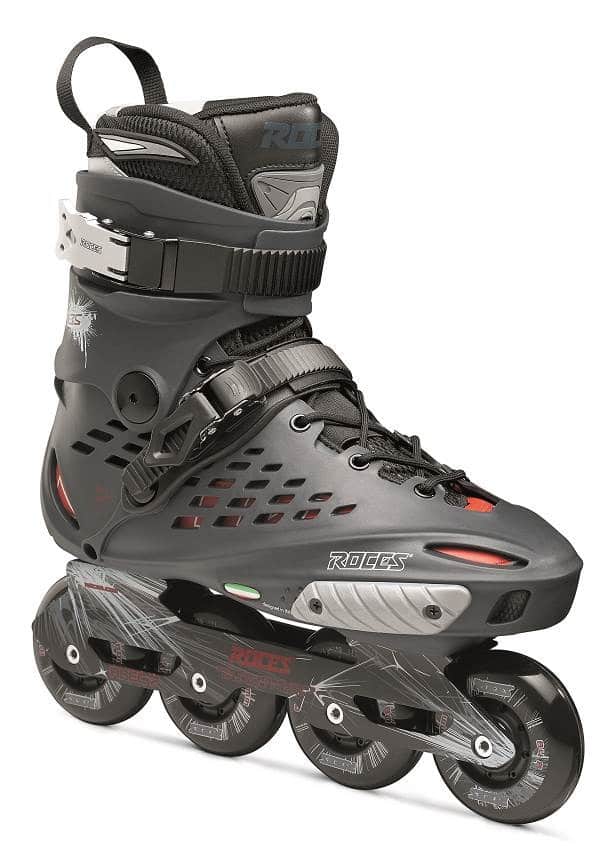 Roces has renewed its leisure skate range with the Roces Optic and the Roces Stripes, as well as the Veni, Vidi and Vici...
This is not a joke, the Italian brand plays with historical references! History would suggest that after coming and seing, Roces would conquer, like Caesar...
The Roces Optic is a low-entry model with a composite frame, 80 mm wheels and a well-designed boot.
The Veni, Vidi and Vici are equipped with a new shell -yet unknown- rigid and quite vented. The cuff is high and covers the full ankle, which should offer a lot of support. This skate has a freeride-oriented profile! By the way, the same shell is also to be found on the new versatile model of Roces, the X35.
Still in the fitness range, there is the Roces Izi both for men and women. Here again, it is a model rather designed for occasional leisure skating with wheels of small diameter (80 mm) and riveted frames.
The kids' models, Compy and Moody, are identical to those of the previous years, just like the Orlando III range, available in 5 different colors.
Freeskate: A newcomer
Since 2010, Roces has produced the Equinox, a model that resembles the Seba High. This year, as mentioned above, there is a newcomer, the X35. It has the same shell as the Veni, Vidi and the Vici, reinforced with a side protective slider in case of a fall. We will try to get a pair for testing.
Aggressive skates: M12 is back
They say experience always wins the day... Experience is a bit dated now, with the Majestic 12. Highlander had better brace itself...
More?
More indeed. Roces has widened its quad skate range, they will be introduced in an upcoming article. It is essentially roller disco models.
Useful links
By Alfathor
Translation: Chloe Seyres
Photos: Roces