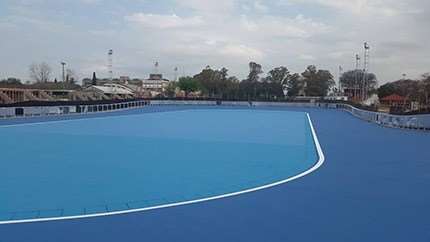 Track and road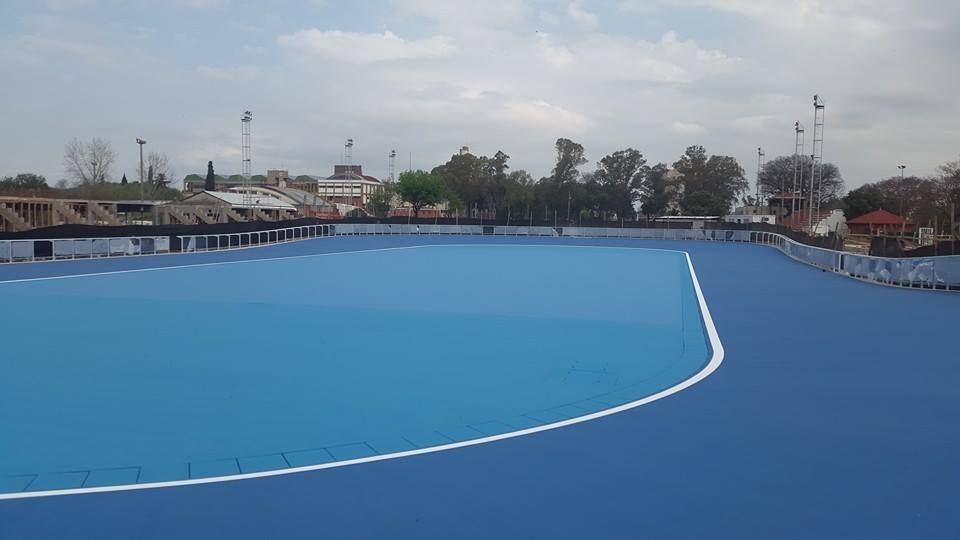 Just like for every worlds, there will be road and track competitions. The skating facilities are hosted in a bigger sports complex, on the scale of the 3rd biggest city of the country.
The track has been recently renovated: Patinódromo Municipal "Roberto Tagliabué"
The speed track of Rosario has been renovated a few months ago. Once doesn't make it a habit, the Vesmaco company took care of the ground surface.
Elton De Souza's opinion on the Rosario track
"We did two training on the Rosario track yesterday. It's a Vesmaco track, a bit higher than in Oostende (Belgium), and with a very good rolling. Its special feature is its width, it is 8 meter wide! The complex around is not finished yet but it is promissing. There are a lot of stands for the public. Times should drop again this year, even if for now we haven't had the opportunity to skate full speed... It's raining and the weather forecasts say it should still be raining for three more days..."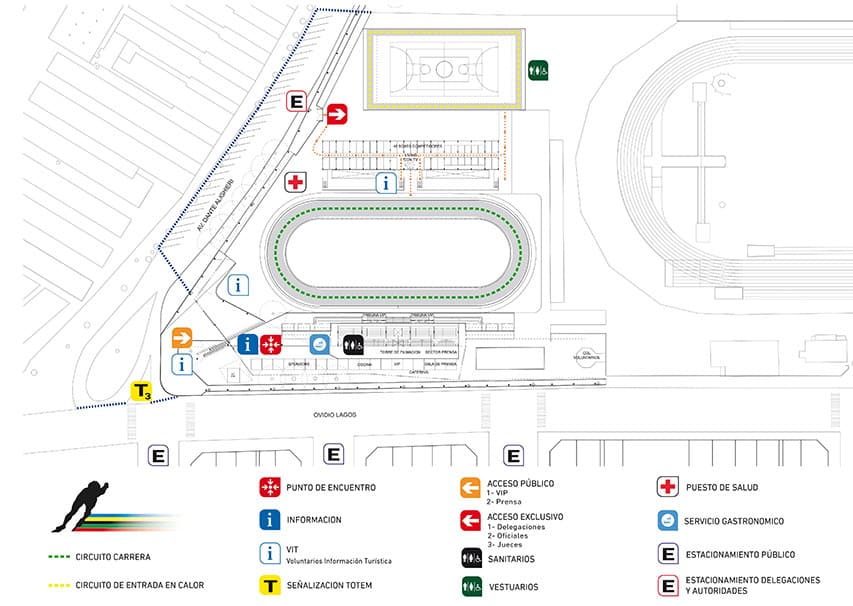 The road: Circuito "La Zapatilla" (Parque Alem)
The road circuit doesn't show many difficulties. It has a large curve with two 90° bends at its start and end. The asphalt is wide and seems to offer a good rolling. A warm-up circuit is situated nearby for the skaters to prepare in the best conditions.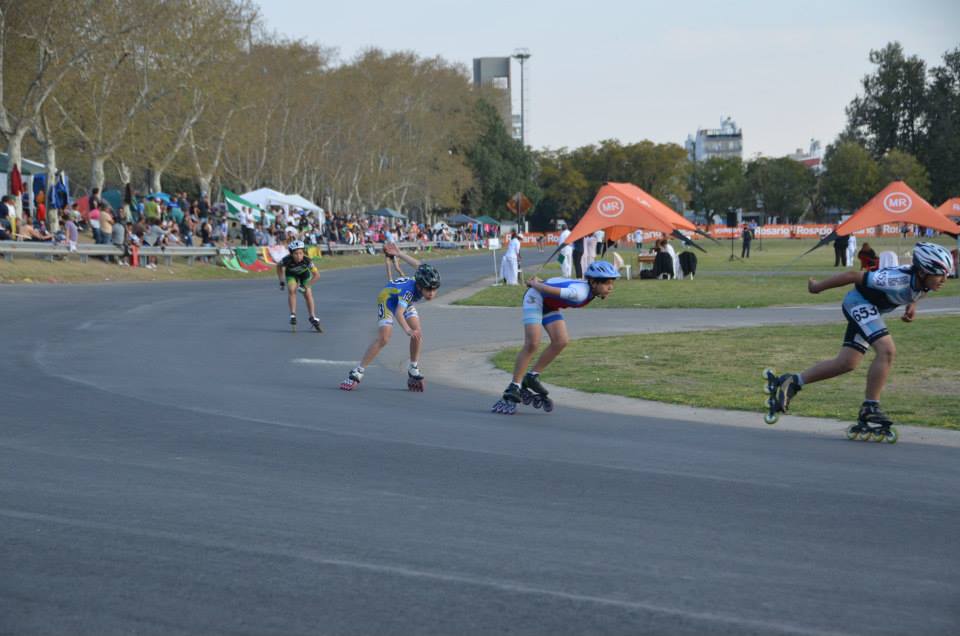 The marathon course
The marathon course of the world championships of speed skating is made of a 3.872 km loop that will have to be skated 11 times by the skaters.
It should start from the road circuit. There is a very winding part of about 1 km, followed by a long portion with straigh lines. A few hairpin bends may prove hard to take in case of rain. The whole course promises to hold many changes of rhythm in stock!
Besides...
If the practice places are ready to welcome skaters, information on the event is hard to find. Except for the facebook page, the site of the event is hidden like a needle in a haystack. Apparently, there may be a video broadcasting of the event, but this remains to be confirmed...
Access
Av. Ovidio Lagos
Av. D. Alighieri
Rosario, Argentina
Latitude : -32.960390020222
Longitude : -60.66544175148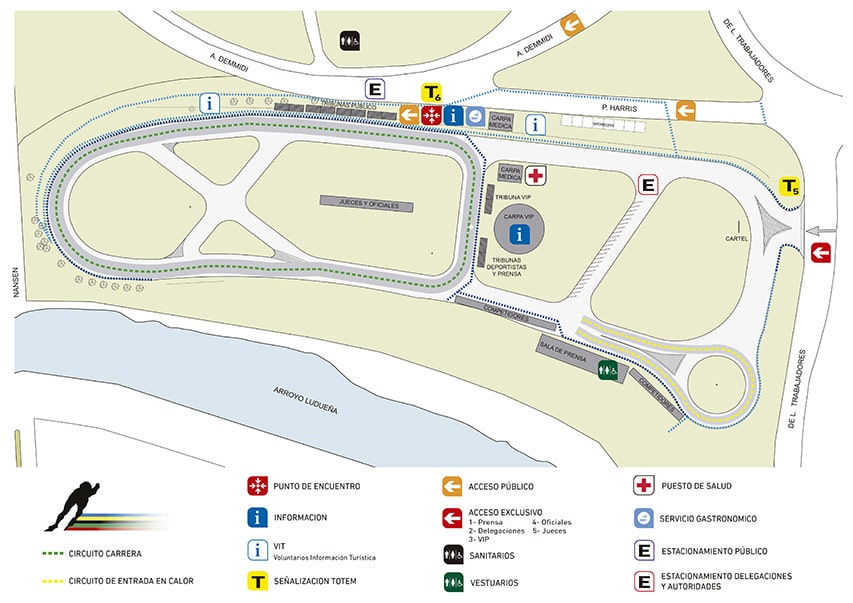 Useful links
Our page dedicated to the event
Facebook page of the Speed Skating Worlds
By Lonesomesoul
Translation: Chloe Seyres
Photos : organization