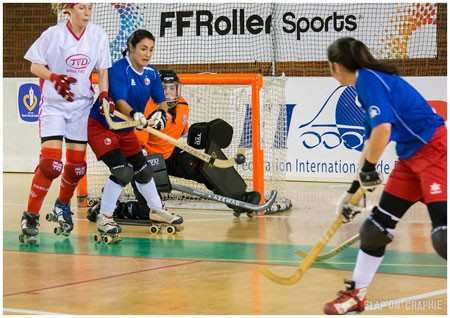 England won't be taking part in the 2016 Women's Worlds of Rink Hockey in Iquique (Chile). Against all odds, they announced their absence in an e-mail sent on April 30th to many personality of the rink hockey scene.
"I started the trainings in order to evaluate the team on physical and tactical aspects, and I have come to the conclusion that we don't have the time to build a team with the level required for a World Championship."
Carlos Amaral, national coach of England
The training session planned for May 13th has been suspended and new objectives are to be discussed soon.
"At the training of April 30th, I was very disappointed by the physical condition of the team, which is just as necessary as tactical work, since they are both complementary," Amaral added.
The English Team is one of the most active teams in the history of the World Cups since, except for Buenos Aires in 1996, the team went to all of them.
"Add to this the travel costs of £2.100 (2.600€), and our president Keith Allen has taken the decision not to go to the Worlds," Amaral said.
England would have defended the 10th place they had got in Tourcoing, France, in 2014. Their best rank was 6 in Alcobenda, in 2010.
Source: extract from the official website "Mundial de Hockey Patin Iquique 2016"
Visit our page on the 2016 Women's Worlds of Rink Hockey in Iquique (Chile)
Photo : Slap'On'Graphie