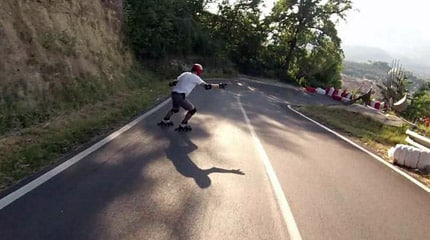 A Double for Etienne Herreros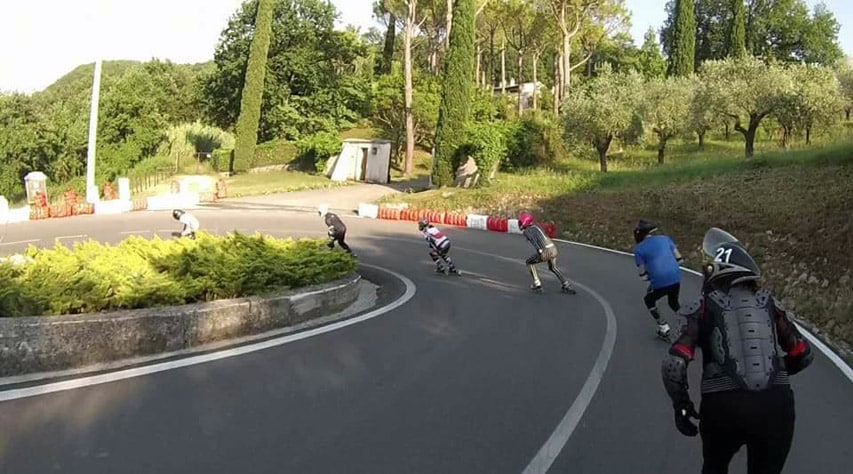 Forces Involved
Trainings took place on Friday afternoon and Saturday morning, allowing the competitors to get their bearings along the route. More than just a leg of the world cup, the event was also the Italian championship this year. Over 30 skaters participated in the event, coming from Italy, Germany, France, and Switzerland.
The best athletes were present, including Renato Pennuti, Davide Tacchini, and Lello Amore for Italy; Tobias Woehrle and Theo Frommlet for Germany; and Etienne Herreros for France.
The Time Trial competition unfolded on Saturday afternoon, in temperatures above 35°C, making the asphalt very slippery.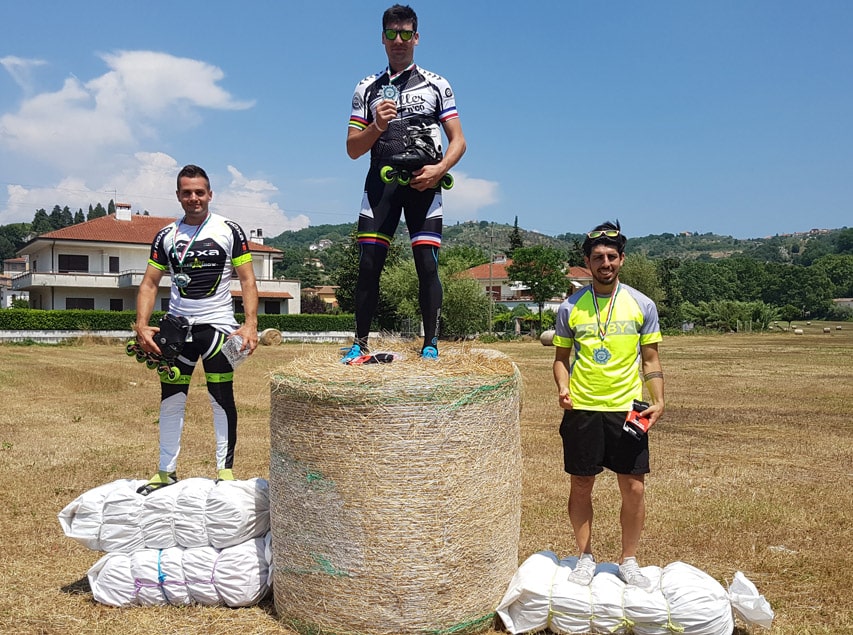 Time Trial Competition
In the Men's category, French Etienne Herreros did the best time thanks to a good second run, putting him more than one second under his main opponent, Renato Pennuti, Italy. Another Italian completed the Top-3, Pablo Augustin Tussetto.
In the Women's category, Italian champion Martina Paciolla easily won the leg, with a good 6-second lead over Claudia Massara. Note: After the first runs, Martina Paciolla had the 3rd best time of all categories, behind Etienne Herreros and Renato Pennuti. 3rd place of the Women's went to Italian Ariana Onorati.
Inline Cross Competition
The four finalists in the Men's event are Massimo Rigoldi and Renato Pennuti from Italy, French Etienne Herreros, and German Tobias Woehrle.
Renato Pennuti took the lead at the start, but got passed by Etienne Herreros before the first curve. The French stayed in front until the end, winning a double, in front of Renato Pennuto. German Tobias Woehrle got 3rd place, and Massimo Rigoldi, who did a minor fall in the second corner, finished 4th.
In the Women's, Italian Martina Paciolla imposed herself in the race, hands down again, also winning a double, in front of Ana Serban, who crashed in the last curve but had just enough time to cross the finish line with her skate. 3rd place went to Sofia Della Vecchia, who was close to passing her on the line, and Ariana Onorati finished 4th.
Second leg of the World Cup: in Valpolicella on the weekend of July 1 and 2.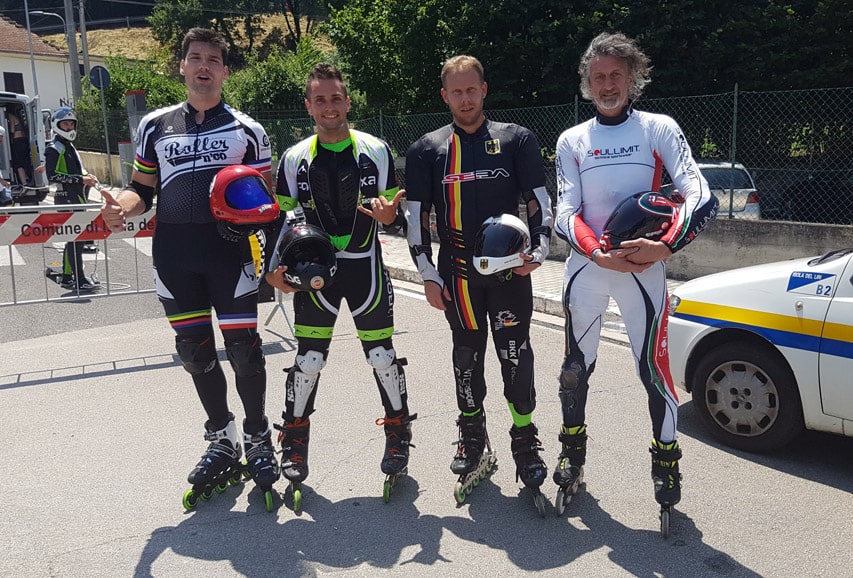 Results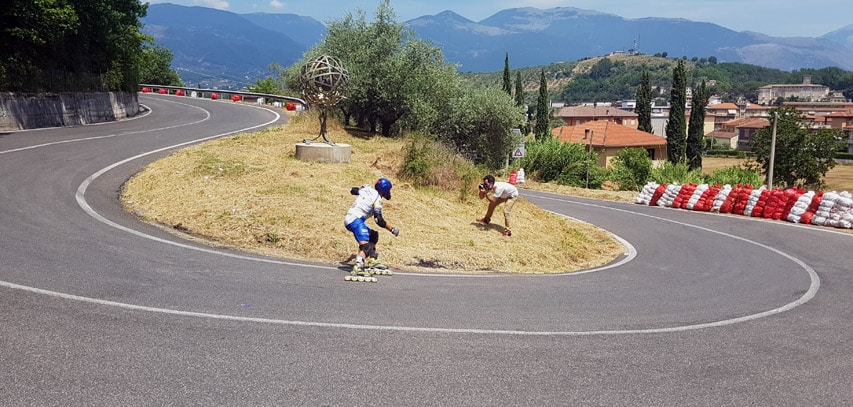 Useful Links