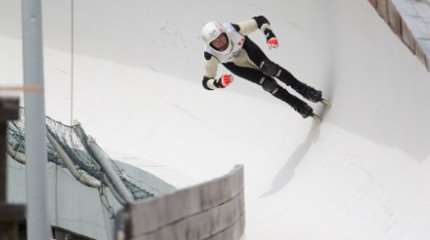 Altenberg : first step of the Seba Beton On Fire Tour 2012
Altenberg – Germany / 2-3rd June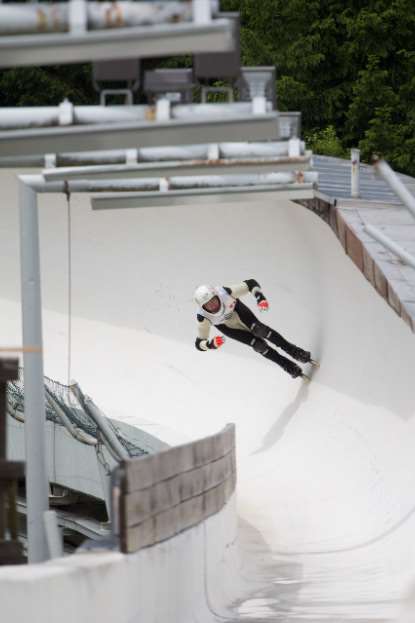 The bobsleigh track of the city of Altenberg (8.000 inhabitants) has been the host of a show full of adrenalin and crazy stuff !
Participants
In fact more than thirty competitors, not totally crazy, but with a lot of bravery have gone down the bob-track with inline-skate, long skate and even Buggy Rollin.
Some of them came from South Africa, Korea, Switzerland, France, Liechtenstein and of course germany to compete in this event.
Inline results

For inline-skate, Philipp Auerswald, organizer of this event, did the best time (1min 20sec 30) despite of a fall which could have stopped him from skating for the finals... and of course be qualified.
The best time ever of the track was not beaten. The record holder, the craziest man of this discipline, the austrian Daniel Ladurner, was not here because of a surgery.
But this is still a good time, worthy of respect, because there was a special guest during the finals: the rain !
So it's under the rain that the heroes from the finals have launched themselves from the top of the bob-track (Men bob start).
The swiss man, veteran of the competition, Romain Guignet got the 2nd place, a very good performance !
It's not to forget the feat of Moritz Noerl on the 3rd place who seems to incarnate the renew of this discipline thanks to a crazy commitment and an unbelievable race position, very low and compact.
Kilian Braun, newcomer from the Crashed Ice got the 5th place, not bad for a first time... it proves that all the downhill disciplines got similarities.
Longboard competition
For the skateboards, the start was at the top of the Junior Start. It's Benjamin Malherbe coming all the way from South Africa who won the contest with his cool attitude, just behind him, last year winner, Hartmut Olpp followed by Dany Strasser, a man who have skated on most of the bob-tracks in Europe.
Unfortunately the rain won over the skateboarders too...
The good point is that they will take their revenge on the next step of the Seba Beton on Fire Tour which will take place for the first time ever on the legendary bobsleigh track of La Plagne, France from the 10 to the 12 of august!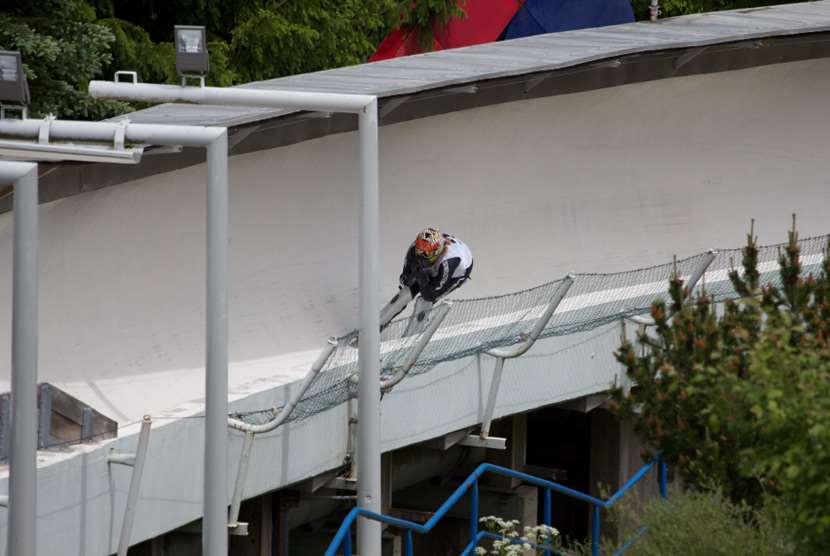 Final Result Inline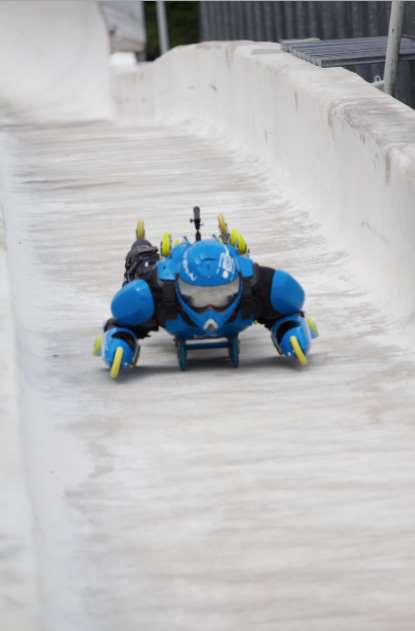 Round 3
1) GER - AUERSWALD, Philipp 1:20.30
2) SUI - GUIGNET, Romain 1:22.96
3) GER - NOERL, Moritz 1:23.93
4) FRA -VARIN, Nicolas 1:24.39
5) FRA - BUXIN, Cedric 1:25.49
6) SUI - BRAUN, Kilian 1:25.89
7) SUI - ESTOPPEY, Jonathan 1:26.06
8) FRA - POIRIER, Mathieu 1:29.70
9) FRA - PINTO, Greg 1:30.84
10) GER - QUINGER, Falko 1:48.57
Round 2
11) SUI - AMAR, Mehdi 1:30.99v 12) FRA - TEISSIER, Jean 1:31.66
13) LIC - WANGER, Johannes 1:35.45
14) FRA - CARON, Fabien 1:43.40
15) SUI - GONZALES, Daniel 1:46.64
Round 1
16) FRA - COTTINET, Florent 1:47.27
17) FRA - BOUCHET, Cyril 1:51.69
18) FRA - PHILIPPOTEAU, Marjorie 1:53.40
Final Result Longboard
1) RSA - MALHERBE Benjamin 1:00.86
2) GER - OLPP Hartmut 1:02.60
3) GER - STRASSER Danny 1:02.93
4) GER - HASS Benjamin 1:06.33
5) SUI - RÜFLI Stefan 1:06.42
6) FRA - CHOMMY Seb 1:08.24
7) RSA - DUSS Alex 1:14.59
8) SUI - CANTIENI Samy 1:16.41
Video of Danny Strasser
Links
Vidéo of the Seba Beton on Fire 2011
By Johan Chauliaguet
Photos: Anthony Finocchiaro