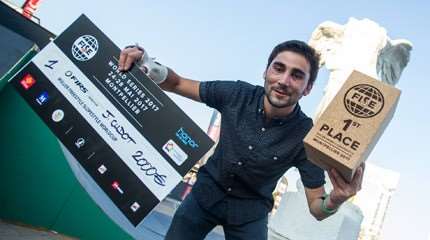 Julien Cudot Wins the Double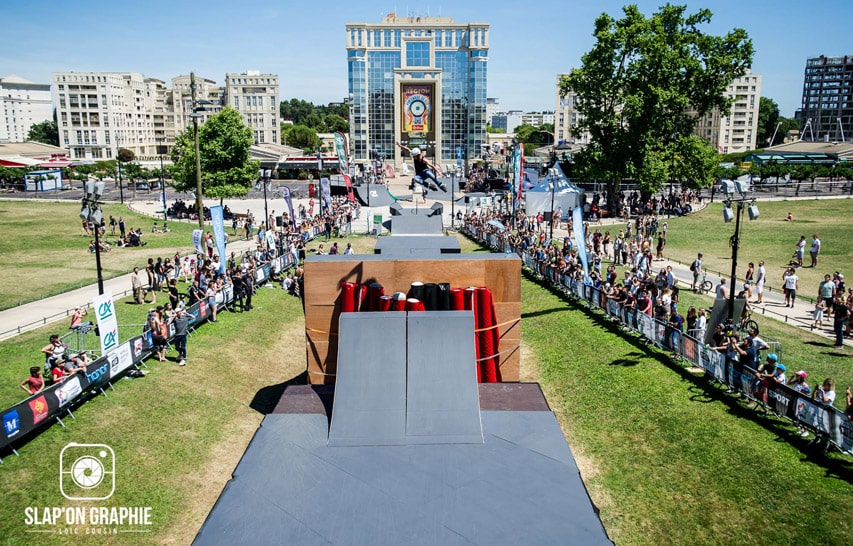 Slopestyle: The New Showpiece Event of Skating?
While there was a time where slopestyle seemed to be punished and relegated to the background for skating that only had one skatepark pro event left, today is another story, and the FISE has brought back this original specialty to former glory with oversized modules, set up on Place de l'Europe, facing the Hotel de Region of Montpellier.
Julien Cudot's Slopestyle Run (1st)
From a very young age, Julien Cudot (FRA) has been going from event to event throughout the world, and his flow and technique have never left the judges unmoved. This year again, he leaves his mark on the event, getting the victory in park and slopestyle!
In slopestyle, he starts his pro-event run with a Liu Kang to Mute Grab above the big box, followed with a 3.6 Flatspin, Top Soul, Misty transferring between two curves, and a Double Back Flip to finish with. Clean and stylish!
He gets in front of Romain Godenaire (2nd, FRA), who lands a 720 Corkscrew, a 3.6, Top Acid on the Rainbow, Back Royal on the quarter's coping, and a Double Back Flip (not as clean as Julien Cudot's). Joe Atkinson (GBR), the winner of a previous edition in park, finishes 3rd.
A thought for Martin Barreau who did a wonderful semi-final run, getting in front of Julien Cudot, but unfortunately injured himself.
Romain Godenaire's Slopestyle Run (2nd)
Women's Slopestyle
In the women's category, Amandine Condroyer (FRA) gets the better of Maria Munoz Diez (ESP). Local skater Lisa-Marie Authié (FRA) completes the Top-3. Charlotte Citérin (FRA) and Manon Derrien (FRA) remain at the foot of the podium.
Unfortunately, none of the women's runs seems to have been filmed and we cannot tell you more about the women's event.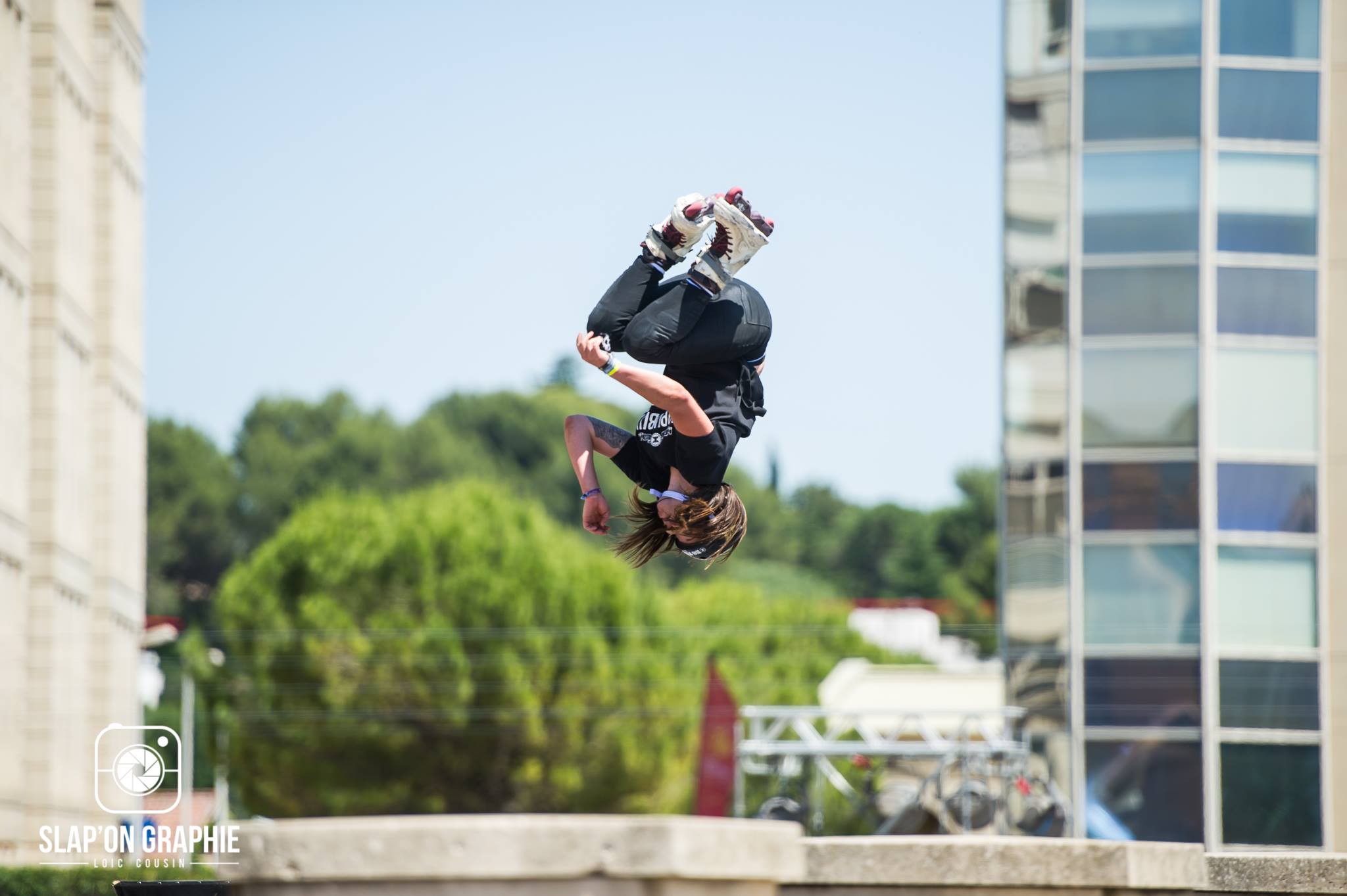 Pro Park: Cudot Does It Again
Julien Cudot proves to be solid during his park runs, amongst modules that have nothing to be ashamed of in comparison to the greatest Hawaiian waves. Indeed, the spot is oversized to offer an enhanced show experience for the BMX event! The Parisian skater starts his run with a 3.6 Flatspin Liu Kang to Mute, followed by a Back Royal on top of the wall, a 5.4 Flat between two quarters, and a Misty above one of the tables.
Julien Cudot's Park Run (1st)
Diary Diako takes second place thanks to a huge 3.6 to Back Royal cleanly landed on top of the huge wall, a 900 to Fakie 180. He is the one displaying the biggest amplitude above the modules during his runs. Roman Abrate finishes 3rd with varied tricks, including a big 900 over the table, followed by a Zero Spin on the wall, Top Pornstar, 5.4 Transfer, Misty, Rodeo Backflip, and a whole bunch of grinds...
Diaby Diako's Park Run (2nd)
Useful Links
Check Out the Full Results on Our Page Dedicated to the Event
Photos : Loic Cousin - Slap'on Graphie