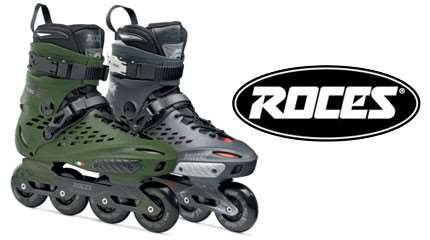 2016 Roces Collection
Fitness
Turning the pages of Roces's 2016 Catalog, we realize that most of the products are renewed: the Vidi, the Veni, the Vici, the Argon, the Lab...
There's also a new model, the Zyx. It has a black composite shell with touches of red made of glass fiber and polypropylene, just like its frame. With 80 mm wheels of hardness 82A, it is mostly designed for occasional practice of fitness skating. It has a women's version (grey/white and white/blue) and an 'extra large sizes' version, from 48 to 51 EU!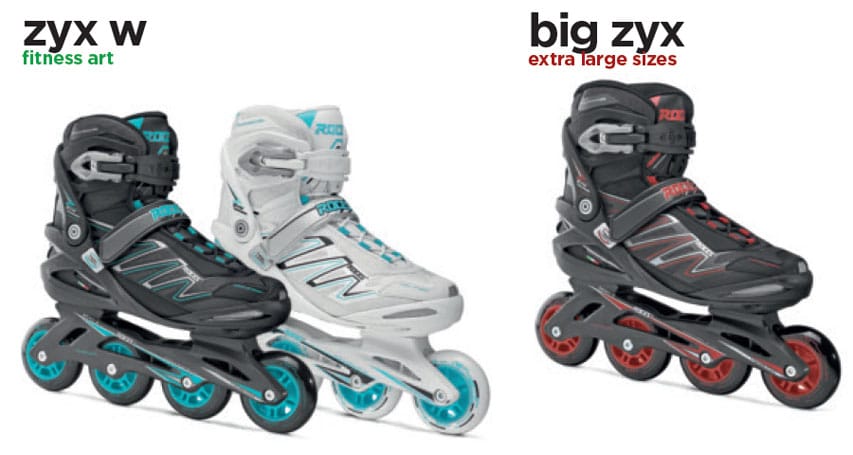 Freeride
Roces renews the X35, its freestyle skating model. It is now available in two different colors: grey and khaki. We tested that model last year.
Junior Skates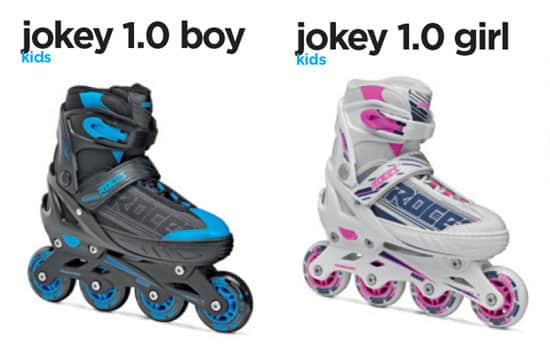 The Compy is still well established in Roces's 2016 catalog, just like the Orlando III collection with many colors available.
A new kids model enters the pages, the Jockey. Its shell and frame are made of polypropylene and have a velcro strap on the instep, laces, and a micrometric buckle around the ankle. It's an adjustable model with a 4-size range (there's a switch under the heel). According to the size, the wheel diameter varies from 64 to 72 mm. Too bad they don't go up to 76 or 80 mm. Available in black/blue for boys and white/pink for girls. In shops, that model can be purchased with a protective gear pack (elbow and knee pads + wrist guards)
Street
The M12 UFS is still here. Since when, we lost count...!
Quads: Hoops, Roces did it again!
The Hoop is renewed in the 2016 collection but only in its white/blue/orage version. The pink one has disappeared.
The Chuck is back in navy blue and pink, and in a new 'so British' variation with the Union Flag on it.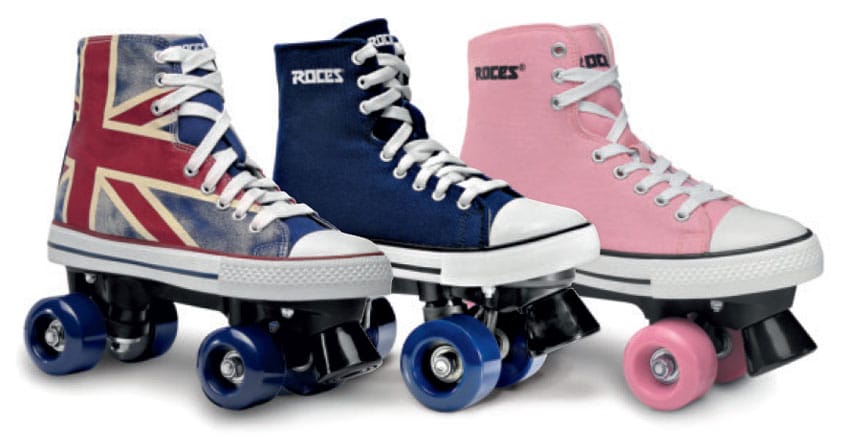 The whole Disco Palace series is still on the catalog too, same for the Colossal collection, but with a reworked design.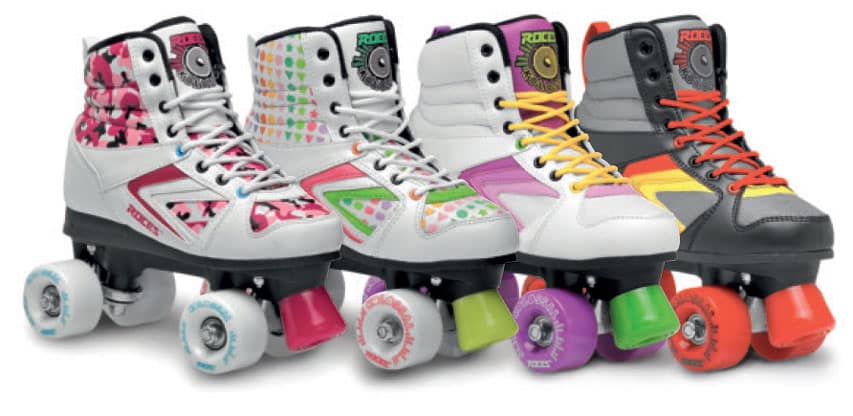 Safari, Pattern, Club, RC1... As you can see, most of the Roces models of quad skates are renewed in 2016.
Useful links
Presentation of the 2015 Roces Collection
Photos : Roces