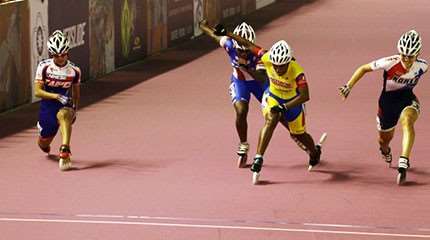 Results of the sprints of the last day on track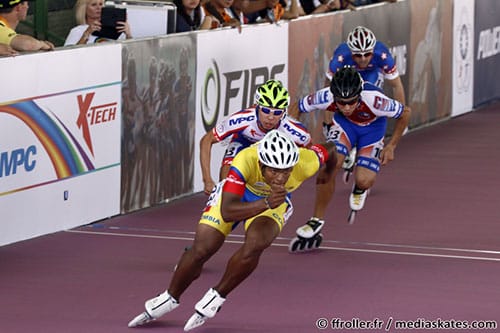 The track of Kaohsiung is particularly conducive to world records. As mentioned in a previous article, 5 world records have been broken so far, since the beginnings of the Championships. One of the new records goes to Edwin Estrada...
Senior Women's 500 m

Yersi Puello (COL) is on top form for those world championships. She imposed herself on the 500 m against formidable Asian skaters Shin Soyeong (KOR) and Yan Ho-Chen (TPE).
Erin Jackson (USA) finished at the foot of the podium.
Puello Yersi (COL)
Shin Soyeong (KOR)
Yan Ho-Chen (TPE)
Jackson Erin (USA)
Senior Men's 500 m: World record for Colombia
The South Americans dominated the men's 500 m with their heads and shoulders. On the starting line, two big names were lined up: Colombians Andres Jimenez and Edwin Estrada. French Gwendal Le Pivert (FRA), injured in 2014, managed to enter the final. The last spot for that last round went to Venezuelan Jhoan Guzman. Edwin Estrada got a new title for Colombia. Joan Guzman (VEN) sneaked in and got 2nd place in front of Andres Jimenez (COL).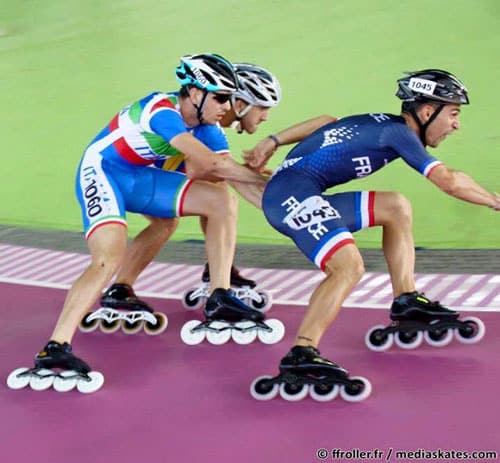 A thought for Elton de Souza (FRA), whose race stopped at the end of the quarter finals, victim of an unsporting action from an Italian skater.
Estrada Edwin (COL)
Guzman Jhoan (VEN)
Andrès Jimenez (COL)
Le Pivert Gwendal (FRA)
Junior Women's 1000 m
At the beginning of the race, nations take the lead in turn, one after the other. American Franchesca Bell managed to widen the gap for a while with a sharp acceleration. But she probably put too much energy into it and is passed by Korean Choi Yewoon (KOR). Chinese Li Si-Shan completed the podium.
Choi Yewoon (KOR)
Bell Franchesca (USA)
Li Si-Shan (CHN)
Junior Men's 1000 m
Colombia and Venezuela took control of the race as soon as the beginning, with a Chinese Taipei skater on their heels, who tried to pass them making the most of his extra speed... without success. On the finish line, Alvaro Carrasquilla let his top speed do the talking against Chuang Sho-CHun (TPE) and Sebastian Paredes (VEN).
Carrasquilla Alvaro (COL)
Chuang Sho-Chun (TPE)
Paredes Sebastian (VEN)
Useful links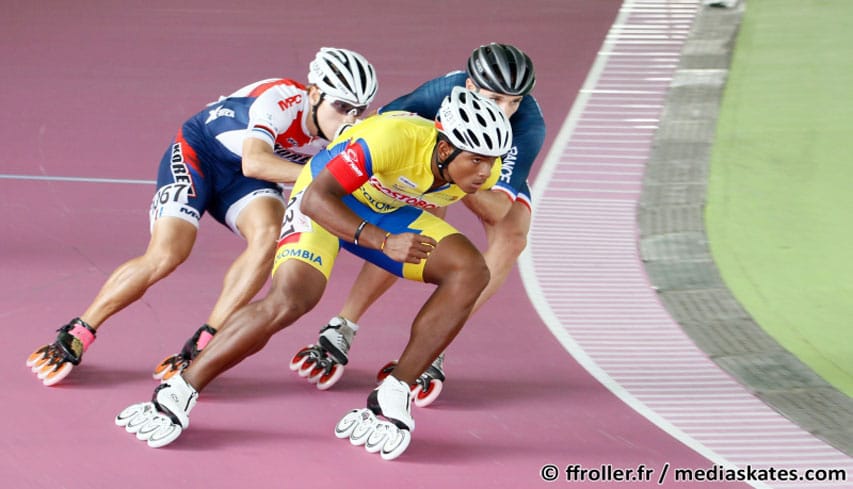 Liens utiles
Visit our page on the 2016 World Championships of Speed Skating
Full results of the 500 m sprints
Full results of the 1000 m sprints
By Lonesomesoul
Translation: Chloe Seyres
Photos : Christophe Pierredon et Kevin Lesueur
mediaskates.com