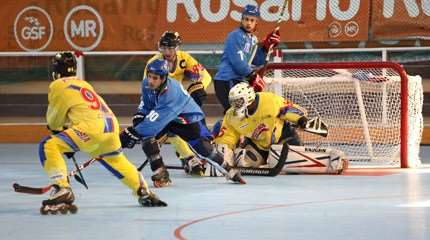 3rd day
Argentina, until the end of suspense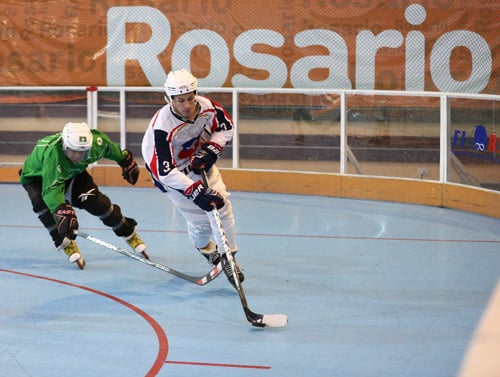 After Mexico had definitively validated their ticket to the top seed quarter finals with their easy victory against India (11-0), Argentina did the same but with much pain. The game against Brazil had started well for the Argentineans, quickly leading 2 to 0 in front of a frenzied audience, but the Brazilians took control of the game, putting the two teams to a tie. Only in the last minutes will Hernan Insua free his team, propelling themselves to play against the USA in a historic quarter final game!
The Italian wake up
Transparent since the beginning of the worlds, the Italian team woke up just on time to save themselves from a division drop. They played the most perfect game, inflicting a heavy score of 7 to 0 to Colombia. They finish 3rd of their group. The final ranking of group A was complete after the USA-Spain game. The Americans made the most of the Spanish non-game to impose themselves 5-1. Spain played with far too much respect for the USA, without trying to shake them or use the speed of their young strikers to make room in the American system, indeed settled but not devoid of flaws.
The French offensive strike
France keeps on improving during those worlds, after their 2014 home disappointment. They've got their efficiency in front of the cage back, especially with the Laprésa/Mogniat-Duclot pair, and Renaud Crignier providing efficient last moves. The Blues proved their worth against the Latvian team. Their 6-2 victory gets them the 2nd place behind the Czechs, who crushed Switzerland 7-0.
The quarter finals of Friday are taking shape. There shouldn't be much suspense in the low seed, Brazil and Colombia should join Switzerland for the next round without difficulty, however the issue of the Venezuela-Chile game remains unpredictable. In the top seed, Mexico would need a miracle to beat the Czech Republic. As for Argentina, they can dream for 40 minutes about a masterstroke against the USA in front of their crazy audience. Spain will aim at a victory against Latvia. Last but not least, the rematch of 2014 between France and Italy will be played in front of the cage, between the legendary Antinori and the frustrated French strike of 2014.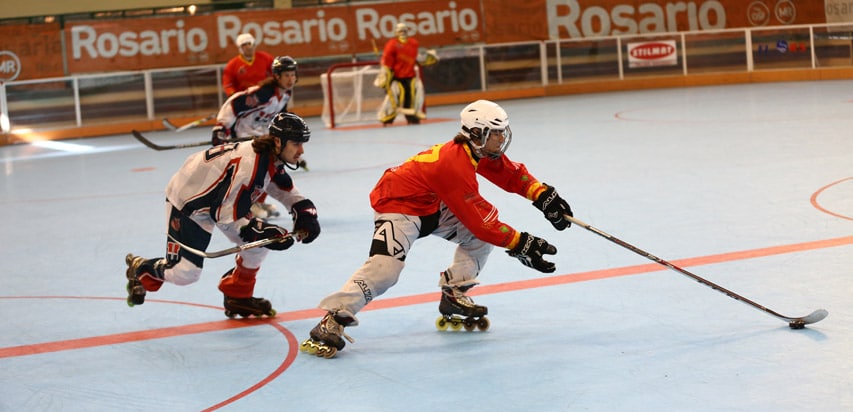 Results of the day
June 18th, 2015
Mexico 11 / 0 India
USA 5 / 1 Spain
Colombia 0 / 6 Italy
Macau 0 / 7 Chile
France 6 / 2 Latvia
Brazil 2 / 3 Argentina
Czech Republic 7 / 0 Switzerland
Useful links
Our page on the 2015 Worlds of Roller Hockey
Bu Sébastien Marpeau
Translation: Chloe Seyres
Photos : Eddy Wegrzyn