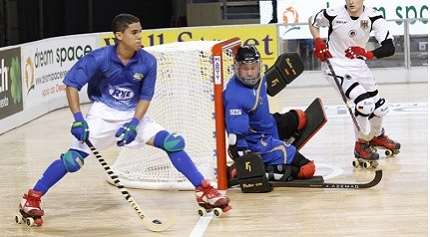 Game summaries

Group D: Colombia 4 - 2 Chile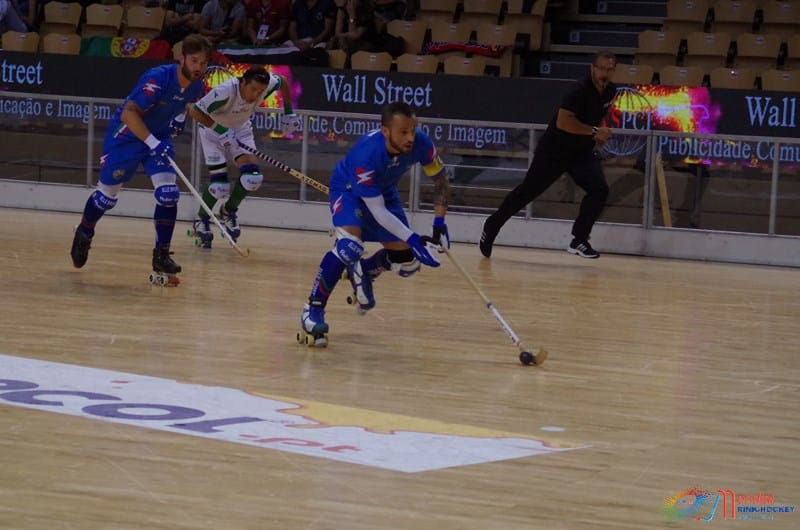 The first game of the 3rd day of the 2015 Worlds of Rink Hockey gathers two South American teams, Colombia and Chile.
Luis Gabriel Toro opens the score for Colombia. A few minutes later, Nicolas Fernandez enables the Chileans to catch up on the score. The two teams are tie until the end of the first period.
Back from the break, Marc Figa scores for Chile. Then Daniel Hoyos Restrepo ties again for Colombia. The Colombians let two more goals in, the first by Diaz and the second by Castro.
The scores won't evolve until the end of the game.
Group D: South Africa 1 - 16 Italy
The endless score is anecdotal. No big show was expected from this game that was more than within the reach of Italy. It could even have been boring if it hadn't been for this goal by... the Italian goalie Riccardo Gnata! The latter clears the ball, the South African goalie fails to catch it and it ends up under his stick. Goal for Italy!
Amongst the scorers, let's note 5 goals by Massimo Tataranni, 3 by Alessandro Verona and 2 by Samuel Amato and Marco Pagnini. The only South African goal is scored during the second period by Leonardo Araujo.
Group C: Portugal 13 - 0 Austria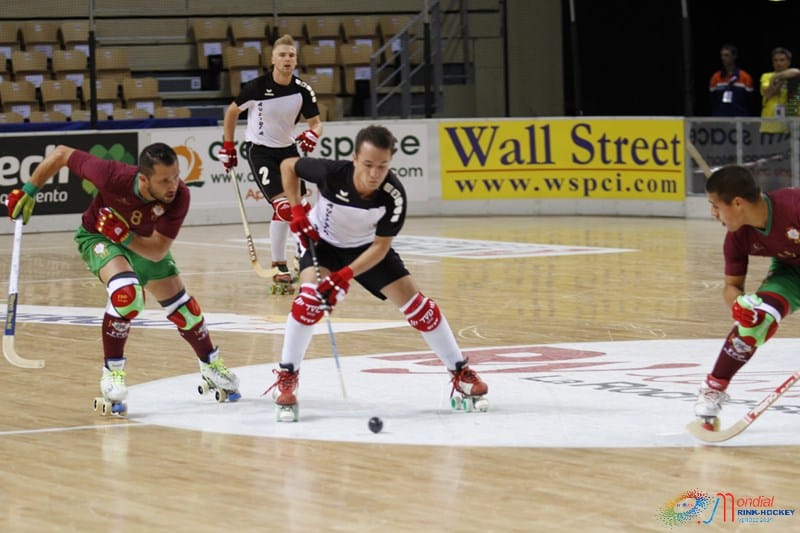 It is a one-way game for Portugal who opens the score very soon against Austria. Faster, more technique and punchy, the Portuguese overrun the Austrian on all levels. Austria manages however to create a few nice occasions, but without converting them.
Group C: Germany 6 - 2 Brazil
The game starts in a very unbalanced way. The Brazilians try to overtake the Germans but their defense remains sealed.
At 8', Milewski opens the score for Germany. Two minutes later, Brazil ties with a goal by Santos Diaz. Then, both teams neutralize each other.
Karschau, Germany's #2, unfreezes the situation with a great lob shot. One minute before the break, Brazil gets a foul shot, converted by De Campos. It's a 2-2 tie.
As soon as the opening of the second period, the Germans go for offense. Milewski scores. The Brazilians try to counter attack but can't pass the German goalie.
The Germans, physically more refreshed, score one goal after the other: Parreira's wonderful top-corner shot at 29', then Milewski at 32' and Peinke one minute later.
Results of the day

June 22nd, 2015
Colombia 2 / 4 Chile
South Africa 1 / 16 Italy
Austria 0 / 13 Portugal
Germany 6 / 2 Brazil
The last group games will take place tomorrow. Wednesday will be a day off, and the final phases will start on Thursday, June 25th.
Useful links
Photo gallery of the 1st day at the 2015 Worlds of Rink Hockey by Thomas Gilbert
Photo gallery of the 2nd day at the 2015 Worlds of Rink Hockey by Thomas Gilbert
Second day of the 2015 Worlds of Rink Hockey
First day of the 2015 Worlds of Rink Hockey
Our page on the 2015 Worlds of Rink Hockey
Website of the 2015 Worlds of Rink Hockey
By TeamReL
Translation: Chloe Seyres
Photos : organization