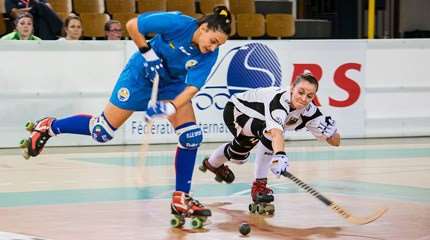 Second day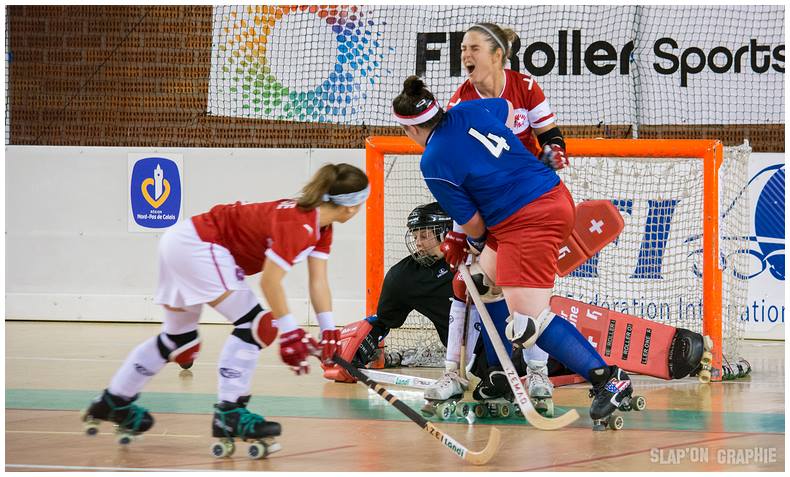 After a first round that showed the shape of the favorites, the second day smelled like finals ahead of time with the clash between Argentina and Spain. Argentina seems on the good way to reach another final, and maybe get their fifth title.
GROUP D: Italy 3 – 1 Portugal (after penalties)
We all suspected that Italy was going to play a second big game. The bronze team at the last European Championships had to perform a great feat to avoid a complicated bracket... And the Squadra Azzurra managed to defeat the Spanish 3 to 1. A game with suspense until the end!
With quite an aggressive defense, the Italians pushed their opponents towards the golden goals, just like the Germans yesterday (3-4, ap) but with a victory. They opened the perspective of a Spain-Portugal or a Spain-Germany meeting in 1/8th finals tomorrow. Woe betide the loser of the Portugal-Germany game later tonight...
GROUP C: England 0 – 12 Chile
As expected, England suffered the wrath of Chile with the irrevocable score of 12 to 0. Chile could be one of the surprising nations in the phases to come...
GROUP A: USA 2 – 9 Switzerland
For their first game, the Swiss met the USA. They easily controlled the Americans in winning 9 to 2. They will meet France tonight for a whole other level of play.
GROUP C: Colombia 7 – 0 South Africa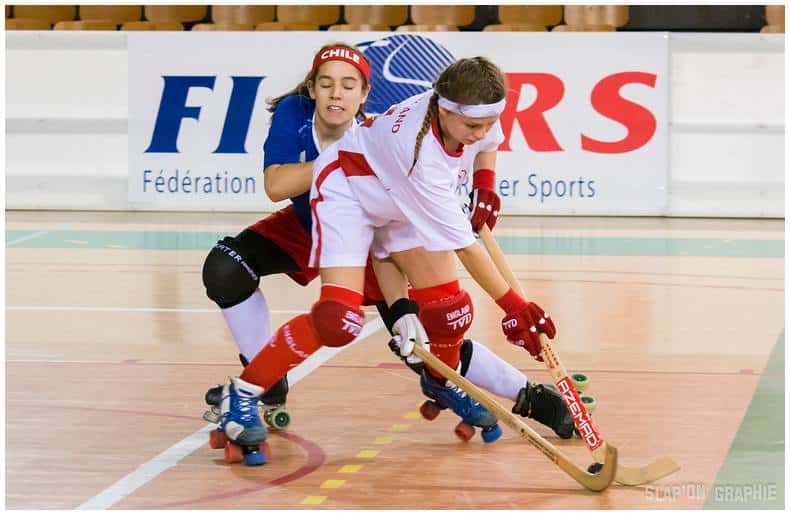 After having suffered the Chilean wrath, the game against South Africa enabled the Colombians to reassure themselves.
GROUP D: Germany 11 – 1 India
Without surprise, Germany secured their victory against India for their second game. The final of tomorrow's group will be against Italy after the unexpected defeat of Portugal.
Argentina 7 – 1 Spain
What a surprising score gap between those two major nations of women's rink hockey! According to their respective histories, a tighter game was expected. With four world victories on both sides, Spain and Argentina played for the title... and Argentina seems better placed to go down the golden road. 7-1: The answer is crystal clear., the Argentinean Aguilas sent a strong message to all of their opponents. They are the great favorites! La Roja, European champion and current World Vice-Champion, still couldn't believe their victory for long minutes after the end of the game.
Yet to come
In case of a victory, the French will meet India in 1/8th finals and, probably, Colombia in 1/4 finals. According to what was shown until now, the Top-4 is within their reach. Then they would have to fight against Argentina, which will be another kettle of fish.
Useful links
First day of the 2014 Worlds of Women's Rink Hockey
Twitter: @Mondial Tcd2014
Photo gallery by Slap'On'Graphie
Photo gallery by Sylvain Clément
By Joffrey Vanholle and Alfathor
Translation: Chloe Seyres
Photos: Slap'On'Graphie