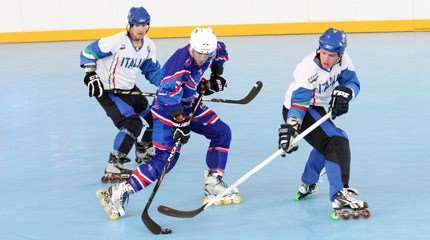 Third day at the Coliseum of Cali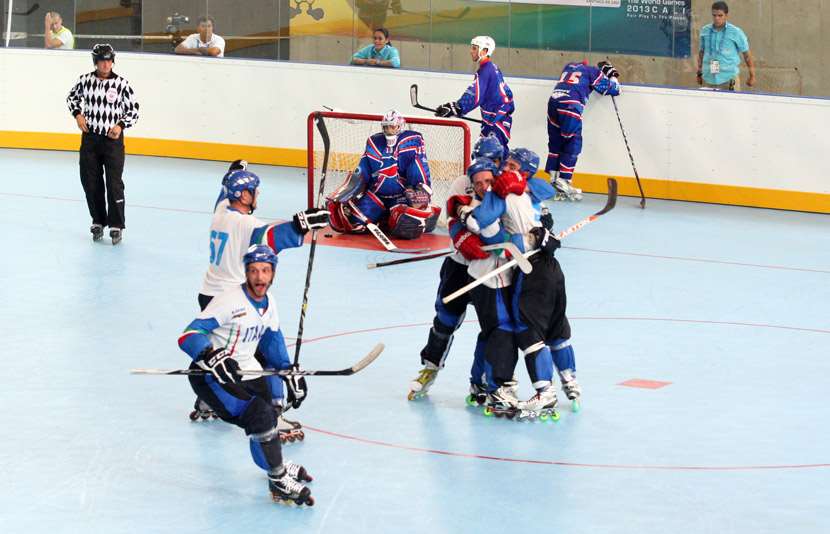 If France was a whisker away from achieving a great masterstroke, The Czechs, the Canadians and the Americans perfectly passed their tests. They are now getting ready for the semi-finals for the greatest pleasure of the Colombian public.
Italy had a close shave!
The game of the day! The Colombian public came in numbers to attend the following game, and they could enjoy a match with a real Hollywood scenario. As soon as the begining, Italy took over and soon led the scores against absent-minded French players. The scores were irrevocable: 4-1 at the half-time, then 5-1 while there were only 12 minutes left. The Italians even afforded to switch goalkeepers.
But they hadn't foreseen the French rebellion! In 10 minutes, they caught up 5 all. They pushed the Italians in the overtimes, supported by the 2.500 Colombians of the public... But a tragic fate was around the corner: Italy made the most of a last penalty to score an ultimate goal 5 seconds before the shoot outs.
The Colombians suffer in front of the World Champions
The scenario was not the same for the second game of the day. The Colombians, who had been brilliant the previous day, were deprived from their goalkeeper, sent off. They didn't hold on long in front of the Czech monster.
The locals gave in with an irrevocable score of 9-1.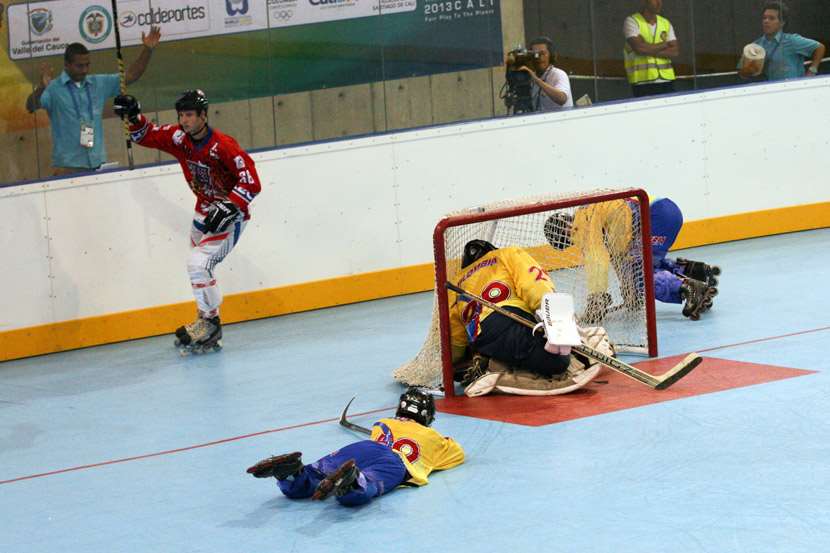 The USA and Canada confirmed
The USA managed the other heavy score of the evening against the Latvians. Last year during the World Championship, the two teams had pushed the game until the overtimes. This time, the USA quickly put an end to suspense. They took shelter, having learnt their lesson after their prematurate elimination of the previous week during the World Championships of Anaheim, CA, USA.
In the last game, Canada confirmed their status of potential winner in kicking out Switzerland after a hectic game.
What's planned for the semi-finals?
Two shocks will take place in Cali on Monday. Canada is the favorite against Italy but the latter hasn't yet had its final say. They Italians may well find the Canadian weakness and play on their numerical superiority.
The second semi-final between the USA and the Czech Republic will be much more open. That exceptional game will gather a wide audience in the Coliseum. The two have been the most medalled nations of inline hockey these last years, even if they haven't met in a big competition final since 2006. They will fight each other once again this year for a place in the final of the World Games. As for the classification games, France will meet Switzerland, while Latvia will play Colombia.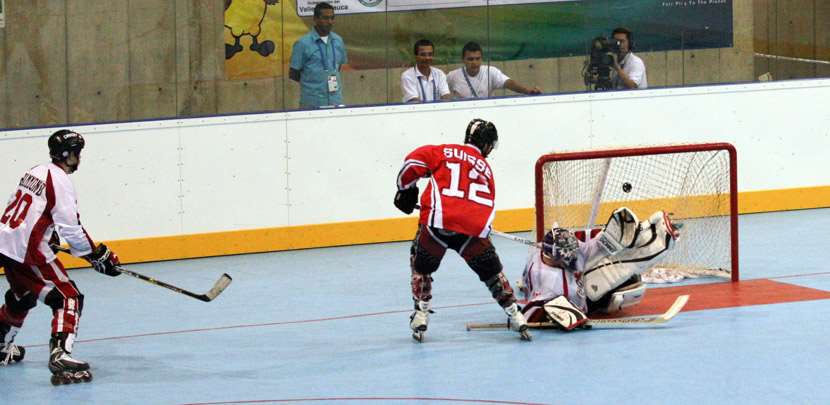 Results of the quarter finals
Italy 6 – 5 France
Canada 5 – 2 Switzerland
Czech Republic 9 – 1 Colombia
United States 7 – 1 Latvia
Useful Links
By Roller Addict
Photos: Craintdegun
Translation: Chloé Seyres
2013 Cali World Games: Italy crashes the party
2013 World Games: Colombia surprizes Switzerland in inline hockey
2013 World Games: results of the first day of inline hockey